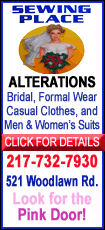 The move came three days after the Rams released offensive tackle Orlando Pace, another mainstay from the era when the Rams won their only Super Bowl and lost another on the game's final play. Both Holt and Pace are seven-time Pro Bowl selections.
Holt is 32 and Pace is 33 and combined the moves created $14 million in salary cap space. Holt was due a $1.25 million roster bonus on Tuesday.
Only defensive end Leonard Little and quarterback Marc Bulger remain from the team that lost the 2002 Super Bowl to the New England Patriots, and Bulger was an inactive third-string quarterback for every game that season.
The Rams are trying to get younger as they rebuild after going 2-14 in 2008 and 5-27 over the last two seasons. Since the end of last season they've named a new general manager, Billy Devaley, a new coach, Steve Spagnuolo, cut several veteran players and signed three free agents from other teams.
Still, the decision to release Holt wasn't easy, owner Chip Rosenbloom said.
"The Rams will forever be grateful for the way Torry Holt represented the Rams on the field and in the community," Rosenbloom said. "Over the past 10 seasons Torry has proven himself to be one of the finest wide receivers in league history. This is a difficult decision because Torry has meant so much to the organization."
But Holt had grown increasingly frustrated with the team that was a perennial contender for the first part of his career, and a perennial doormat more recently. Asked late last season if he expected to be back in 2009, the usually upbeat Holt offered a terse no comment.
Calls seeking comment from Holt through his agent, Gregory Williams, were not immediately returned.
Holt ranks 11th in league history with 869 receptions and 14th with 12,660 receiving yards. His 80.1 yards-per-game career receiving average is the best in NFL history.
He teamed with fellow wide receiver Isaac Bruce, quarterback Kurt Warner, running back Marshall Faulk and a line anchored by Pace to give the Rams one of the most potent offenses in NFL history from 1999 through 2001. He caught a touchdown pass in the 23-16 win over Tennessee in the Super Bowl after the '99 season, and helped lead St. Louis back to the Super Bowl two years later. The Rams lost 20-17 to New England in the 2002 game.
St. Louis also made the playoffs in 2003 and 2004, but hasn't been back since.