Maryland (20-12) pulled away from a 36-31 halftime lead as the Demon Deacons (24-6) missed time and time again, finishing 29.7 percent from the field. The Terps made up for a 65-63 loss to Wake Forest 10 days earlier and won for the second straight night, following up a win over North Carolina State.
Before the tournament, coach Gary Williams said two wins should put Maryland in the NCAAs. The Terps moved on to face No. 9 Duke in the semis Saturday, giving them yet another chance to impress the selection committee.
Williams said he made up "Win 2" T-shirts for his team to wear in Atlanta. He was only kidding, but that surely was the message he tried to convey to his team.
"I just wanted our players to understand if we won two, we would be in pretty good shape," he said. "Now if we don't win tomorrow, it's not because we came with the 'Win 2' T-shirts."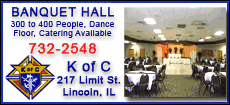 James Johnson led Wake Forest with 20 points. The Demon Deacons have already done plenty to land an NCAA bid, but the one-and-done showing at the Georgia Dome could hurt their seeding.
"This was a wake-up call for us," Johnson said. "We deserve to be in the tournament, and we can prove ourselves there. I know our guys are going to bounce back."
Maryland doesn't want to stop now. The Terps know two wins might be enough to get them into the 65-team field, but three would be even better.
"I'm not sure," Eric Hayes said. "All we can do is go out tomorrow and try to get another win on our resume."
The Terps essentially locked up the game with a 14-2 spurt at the start of the second half. A decisive series of 3-pointers finished off the run.
L.D. Williams missed a trey from the corner for Wake Forest. Vasquez hit one at the other end for Maryland. James Johnson of the Demon Deacons clanked one from outside the arc. The Terps' Sean Mosley swished a long-range shot.
Wake Forest called timeout, then failed to get off a shot before the 35-second clock expired. Landon Milbourne hit a turnaround jumper to give Maryland its biggest lead, 50-33, with 15 minutes remaining.
"We had some tough times," Vasquez said. "It's about time for something to pay off."
The Demon Deacons didn't get closer than eight points the rest of the way, finishing 22 of 74 from the field. It was their worst shooting percentage of the season, eclipsing a 31.7 percent showing against Miami in early February.
Among the starters, Al-Farouq Aminu was 2 of 12, Jeff Teague made only 3 of 13, Williams went 3 of 9, and Chas McFarland missed all four of his shots. Johnson connected on half of his 18 attempts, but the top five still combined for a dismal 17-of-56.