Illinois overcomes loss of Frazier -- knocks out Michigan
Illinois moves to semis for 11th time in 12 years
By Greg Taylor

Send a link to a friend
[March 14, 2009] INDIANAPOLIS -- Illinois faced their first real dose of adversity this week, losing their team leader, Chester Frazier, to a hand injury that will keep him from suiting up in Indianapolis. We can look at this a couple of ways -- cup half-full or cup half-empty. For a team that lived the life of adversity for two full seasons, we can't help but be thankful that this is the first real physical challenge facing Illinois in '08-'09 -- the cup is half full. Or, we could say: "Here we go again. Illinois is cursed. Let's go eat at St. Elmo's and call it a weekend" -- the cup is half empty (in fact one prominent Illini beat writer told another writer, "This is all a waste of time without Chester -- Illinois is going to get drilled"). In reality, it doesn't matter what we think -- the real question was, How would the beloved wearing orange and blue respond to the event of the week?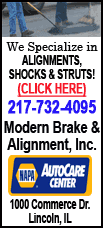 Through the first 20 minutes of the game, we didn't feel particularly good about what was taking place. Illinois got production from only two players on offense in the first half -- 10 points each from Mike Davis and Demetri McCamey. Trent Meacham had just one point, and Mike Tisdale didn't score a point in the first half. Michigan seemed to match Illinois point for point in the first half, and their two studs, Manny Harris and DeShawn Sims, had combined for just eight points.

Fellow LDNer Jeff Mayfield leaned over at the break and wondered if Illinois might be in trouble due to the fact we led by just one and the Michigan duo had done very little.

How would Illinois respond in the second half? Would Illinois suffer a third straight loss to a very talented Wolverine squad?
The answer was absolutely emphatic. Illinois would not lose a third straight game. Illinois came out guns ablazing and went from a one-point lead at the 19 mark of the second half to a 19-point bulge just eight minutes later. Michigan looked tired, and despite a stable of athletes, Illinois ran the ball down their throats. Meacham nailed some big shots, Tisdale threw in three long-range bombs, and Mike Davis continued to make baskets.
And what can we say about Calvin Brock? The fifth-year senior who replaced Frazier in the starting lineup played incredible defense all evening long on Manny Harris and also chipped in six hard-earned points.
Illinois stretched the lead to 20, endured a 13-0 Michigan run down the stretch and won by 10 to live to see another day in Indy.
So, once again Illinois will play the conference tournament semifinals. Illinois moves to 22-9 in the Big Ten tourney and has a real opportunity to build some momentum as they move toward the NCAA tournament.
Three things really caught our eye Friday night at Conseco:
How much Mike Davis has become the rock of this Illinois team. His 22-point, 10- rebound effort was just what the doctor ordered, and Davis turned in one of the best individual efforts this weekend in Indy.

Illinois' seniors really came to play. Let's start with Frazier -- cast and all. He was filling the role of chief cheerleader during the pregame and was excellent encourager during the game. Best news of all? Coach Bruce Weber talked about the likely possibility that Frazier could play in the NCAAs next weekend.

Weber continues to fly under the radar as one of the best coaches in the conference. I'm not sure anyone works harder during a game (Indiana's Tom Crean might be close), and Weber seems to know what strings to pull at just the right time. It's a joke that he wasn't conference coach of the year and I'm still waiting to hear from the haters who wanted to run him out of town this time last year.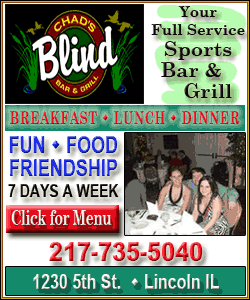 Illinois advances to Saturday's second semifinal game against the winner of Purdue and Penn State -- the late game Friday night at Conseco. Game time is set for just past 3 p.m. Central time, and the game will be televised on CBS.

Other action Friday at the Big Ten tournament:
No. 1 Michigan State 64, No. 8 Minnesota 56

No. 5 Ohio State 61, No. 4 Wisconsin 57

No. 3 Purdue, No. 6 Penn State
[Special report by GREG TAYLOR]