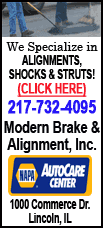 But if the Spartans (26-5) were trying to impress the NCAA selection committee, well, there's always that game Saturday against Ohio State. The Buckeyes beat Wisconsin 61-57 on Friday.
"It wasn't pretty," coach Tom Izzo admitted.
The Spartans were outplayed by the Gophers in the first half. They finished shooting 48 percent, had 16 turnovers and were just 19-of-31 from the free throw line. And until making a few free throws in the last minute, they were threatening to finish with one of their lowest point totals of the season.
Allen finished with 17 points, Big Ten player of the year Kalin Lucas had 12 and Marquise Gray added 11.
"This time of year, you're never going to blow teams out by 30, 40 points," Gray said. "It's always going to be a close game."
Damian Johnson had 19 and Devron Bostick added 12 for Minnesota, which now has to wait to see if its 22-10 record will be good enough for its first trip to the NCAA tournament since 2005. The Gophers played in the NIT last year.
The Gophers did their best to make things interesting at the end. After Goran Suton made a pair of free throws to give Michigan State a 58-46 lead with 2:41 to play, Colton Iverson scored on a layup and Paul Carter converted a three-point play. Johnson scooped up a Lucas turnover and scored on a layup to pull Minnesota within 58-53 with 1:23 to play.
But the Spartans went 6-of-8 from the free throw line in the last minute to seal the victory.
"We've had a pretty good year. Not a great year but a good enough year," Minnesota coach Tubby Smith said. "I think looking at the competition and the way we played, obviously we had a tough month - February - but those five games we lost that month were all on the road. So hopefully that accounts for something."
With former No. 1s Pittsburgh and Connecticut losing Thursday and higher-ranked Oklahoma going down, too, Michigan State still has an outside shot at one of the four top seeds in the NCAA tournament. But the Spartans probably need to add the Big Ten tournament title to its regular-season crown.
And if the committee is looking for fast-paced, entertaining basketball, the Spartans are in trouble.
The Big Ten's trademark is hard-nosed, defense-oriented, physical basketball - some call it boring - and this was it at its finest. Both teams left with plenty of floor burns, and it seemed as if there was a whistle on every other possession. But everybody seemed to be channeling his inner Shaq at the free throw line, with the teams combining to go 32-of-58 at the line.
"Man, I don't know what was wrong with both teams," Lucas said. "I'm a great free throw shooter. I think I missed three or four free throws, but every time I shot it, it felt good."
That was the least of Michigan State's problems early on.