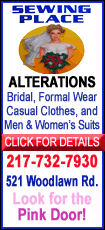 But the second baseman doesn't see a point in trying to explain it and he's not listening to the harsh treatment from fans he's received in Milwaukee.
"I really don't care about it. I don't look into too much of it," said Weeks, who homered for the first time this spring in a 5-1 win over the Royals on Friday. "I couldn't care less about what people think or say. I'm going to do what I've got to do to help this team win, plain and simple."
But is he helping? Weeks, the second pick of the 2003 draft, has committed 72 errors in 445 games, including 15 last year, and is a career .245 hitter who averages nearly a strikeout a game.
Brewers general manager Doug Melvin is passionate about Weeks and says management is firmly with him. Melvin is quick to pull out a piece of paper comparing Weeks' career stats with the L.A. Dodgers' Orlando Hudson and Baltimore's Brian Roberts when they were Weeks' age.
The 26-year-old Weeks has more homers, walks, runs, stolen bases and a better on-base percentage than those two did at this point with just as many at-bats, but also leads in strikeouts with the lowest batting average.
"They became good players at 28, 29," Melvin said. "People expect so much out of Rickie. Maybe we built him up so much or we pushed him through the minor leagues too quick to catch up with the other guys to have him here. ... I don't know why fans pick on a kid who works as hard as Rickie Weeks does."
The injuries haven't helped either. He hurt his wrist because of his hard bat waggle and his knee in the past three seasons. He struck out 116 times in 2007 and 115 times last year.
"Playing through injuries? I've been doing that pretty much my whole career to this point," Weeks said.
Melvin contends Weeks can figure it out with the Brewers, a point he emphasized to special assistant Dan O'Brien after watching White Sox slugger Carlos Quentin earlier this week. Quentin hit 36 homers and drove in 100 runs last year after spending parts of two seasons in Arizona, where he managed a combined 14 home runs and 63 RBIs.