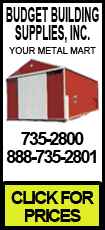 Brantley was the player to be named later in the blockbuster trade that sent CC Sabathia from Cleveland to Milwaukee last summer.
Slugging prospect Matt LaPorta, left-hander Zach Jackson and minor-league right-hander Rob Bryson joined the Indians' organization right away.
The Indians had until after the season to choose from several players on an agreed-upon list with the Brewers and selected Brantley in October.
"I was nervous at first, but now that I've gotten to meet everybody, I'm glad to be here and think I fit right in," Brantley said.
In nine games entering Friday's exhibition against the Oakland Athletics, the 21-year-old son of former Seattle Mariners outfielder Mickey Brantley is batting .400 (.8-for-20) with three runs, three RBIs and two stolen bases.
"He's done well," manager Eric Wedge said. "He's here to get accustomed to our way of doing things and got ramped up to speed right away. We think he's going to be a part of this team down the road."
General manager Mark Shapiro isn't surprised.
"Being the son of a major leaguer, he knows his way around," Shapiro said. "He's at an advanced level for his age. We hope with the path that he's on, that he does make the big leagues at a young age."
Brantley said he tried not to be bothered by rumors swirling around him that he was going to be traded.
"I kept waking up to phone calls and wondering if that was the one," Brantley said. "I just tried to stay focused on playing the game. It took a little bit of a toll, but I think I handled it well."
In 106 games for Double-A Huntsville, he hit .319 with four homers, 40 RBIs, scored 80 runs and stole 28 bases in 36 attempts.
What impressed Indians scouts even more was Brantley drawing 50 walks and striking out 27 times.
"He has an elite level of plate discipline," Shapiro said. "He steals bases and steals them efficiently. That ability to contribute to run production with speed and plate discipline complements our organization well."
Brantley has been successful on 104 of 133 steal attempts and is a .311 hitter in his minor-league career.