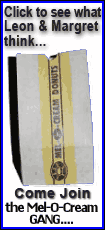 Now, there are probably 14 other teams across the state in Class 3A that would want to disagree with Lincoln coach Neil Alexander. However, after watching his squad fall to the No. 1 team in the state, Champaign Centennial, 49-45 in the sectional final on Friday night, it was clear Coach Al thought this could have been the game that would propel the Railers through the state tournament. Unfortunately, it was where their season came to a sudden stop.
In a game that was hyped as much as this contest, it would be hard to live up to the expectations. However, Lincoln and Centennial both delivered as promised and, in the end, it is the Chargers moving on to next week. It was a game of streaks, great shooting, tough defense, great coaching, enthusiastic fans. It was a game you were glad to be a part of, except of course, for the outcome.
Centennial (29-1) was able to jump out early, thanks to 3s from James Kinney and Rayvonte Rice. For the Railers, Louie Schonauer and Jordan Nelson countered from long range as well to tie the game at six apiece. Another 3 from Kinney put Centennial back up, but the Lincoln defense clamped down and allowed Centennial no more for the quarter. A layup for Nelson brought the Railers within one and, as the quarter ticked down, a nice pass to Kyle Young resulted in a layup at the buzzer and Lincoln's first lead of the night at 10-9 at the end of the first quarter.
Lincoln continued their 9-0 run into the second quarter. Kyle Young was fouled after a nice drive and layup that resulted in an old-fashioned three-point play, and another drive from Jordan Nelson gave the Railers (29-5) their biggest lead of the night at 15-9. From Centennial, it was too much James Kinney again. Kinney, heading to the University of Ohio, hit another 3 from the wing to pull the Chargers within three.
After another Centennial basket, Young scored again down low to keep Lincoln up, but only by a 17-14 margin. Ben Brackney, who came in averaging almost 16 points a game in the tournament, hit his first basket to push the Lincoln lead to 19-15. Again, it was that man Kinney who hit two more 3s before the end of the quarter to put Centennial back up 23-20 at halftime.
The third quarter belonged to the Lincoln defense. James Kinney and Rayvonte Rice combined for 20 of the 23 Charger points in the first half. In the third quarter, they were held scoreless. The Railers completely shut down the outside game of Centennial, allowing baskets only from the big men down low, Jeff Johnson and Josh Piper. The outstanding eight minutes of defense allowed the outside shooting to come back for Lincoln. The Railers had two 3s in the quarter, one from Louie Schonauer and another from Alex Anderson, to take a 29-27 lead into the fourth quarter.
However, it was one stretch that may have decided this contest. Centennial came out pressing the issue defensively at the beginning of the fourth quarter. A steal from Rayvonte Rice that resulted in a dunk and another on the next possession by James Kinney, ending with a layup, quickly turned the fortunes and gave the lead back to Centennial at 31-29.
Four more points made it a 10-0 run and a 35-29 lead for the Chargers. Ben Brackney was able to break the streak from behind the arc at the top of the key to cut the lead back to three. Centennial, however, had another 7-0 run in them to extend the lead to double digits for the first time at 42-32. The overall run of 17-3 put Lincoln in spot they eventually could not get out of.

Give credit to this team. Around two minutes to go and down 10 to the No. 1 team certainly did not deter this squad from fighting back. Jordan Nelson started the charge by connecting from long range, and a pair of free throws from Nathaniel Smith, who was recovering from being under the weather, had trimmed the deficit in half.
Another turnover from Centennial gave the Railers another shot and, after getting fouled, Ben Brackney connected on two free throws, and suddenly it was down to a one-possession game at 42-39, but that was as close as the Railers would get the rest of the night. The next four points from the Chargers got the lead back to seven, but Brackney brought it back to four with his second 3 of the night.
Give Centennial credit. They made their free throws down the end (8-for-9 in the fourth quarter) and after going back up 49-42, Louie Schonauer hit a 3 from the backcourt to affect the final score, but not the outcome, and Lincoln had fallen 49-45.
There was no quit in this team. Yes, there were some plays that could have been made and some calls that seemed to go against the Railers. However, there were calls that certainly didn't go Centennial's way, and you can't think coach Tim Lavin is pleased with some of the unnecessary shots and chances taken by his team. It was a game Lincoln could have won, but it just was not their night.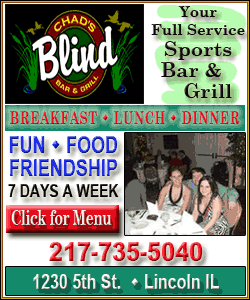 The Railers were led in scoring by Louie Schonauer with 12. Ben Brackney and Jordan Nelson each had 10, while Kyle Young finished with seven. Nathaniel Smith and Alex Anderson each had three.
So, what can you say about this team? It was a great season with a disappointing end. I'm not going to start emoting about moral victories and the such, but realize this: Lincoln lost only five games this year by a total of 21 points.
The crowd again was outstanding. I think Lincoln's side of the gym was packed about an hour before game time. I will completely agree with coach Alexander who, in our postgame, said, "I truly believe we have the best fans in the state. They make it easy to come out and do what we do, and for that, I want to thank them."
No, Coach, thank you. Thanks for letting us tag along on another great ride that is a season of Railer basketball. It's hard to explain to people what Railer basketball is about. It's almost something they have to experience for themselves.
I will disagree with Alexander on one thing. In the postgame, he mentioned that he has "the best job in the world and sees no reason why he would want to quit any time soon." As much as he enjoys being around the players, other coaches, the parents and the fans, I can't believe he sees this as a job, because it seems more like a joy. He was disappointed tonight. You could see it on his face. His disappointment was not for himself, but for the players and the community.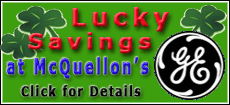 Coach Alexander said, "I really wanted these kids to get their reward for their hard work, to play on the big stage."
Coach, we understand what you meant. Trust me when I say this: The big stage is life, and you, along with their parents, have prepared these young men to be players on that stage; and I think they, like others before them who have worn the Railer red and green, will not be bit players, but will take the lead as they go through life.
As many of you know, I lost my dad to colon cancer at the end of December. I miss talking to him about the Railers and all their successes. He was always asking how they were doing and where the next road trip would take us. In light of that, I would like to close with something he would frequently say when the Railers were not on the winning side: "Well, Jeff, there's always got to be a winner and there's got to be a loser." Dad, no offense, but that didn't happen tonight. Centennial may have scored more points than Lincoln, but there were no losers on the court. My dad appreciated nothing more in this world than hard work, and I can honestly say from the bottom of my heart, Dad, you would have been proud.
Railers, thanks for a great season!!
___

LINCOLN (45) -- Schonauer 4 0-0 12, Nelson 4 0-0 10, Brackney 3 2-2 10, Young 3 1-1 7, Anderson 1 0-0 3, Smith 0 3-4 3, Neece 0 0-0 0, Frick 0 0-0 0. Team 15 6-7 45.
3-point FG: Team 9 (Schonauer 4, Nelson 2, Brackney 2, Anderson).
Champaign Centennial (49) -- Kinney 17, Rice 12, Jo. Johnson 11, Je. Johnson 4, Piper 3, Davis-Johnson 2.
End of first quarter -- LCHS 10, Champaign Centennial 9
Halftime -- Champaign Centennial 23, LCHS 20
End of third quarter -- LCHS 29, Champaign Centennial 27
Other notes:
Nathaniel Smith hit seven shots in the 3-point shooting contest but did not advance to the next round. Congratulations on advancing as far as you did!

Next week, look for a season wrap-up with stats and stories and other goodies that I've saved up throughout the season.
[Special report by JEFF BENJAMIN]