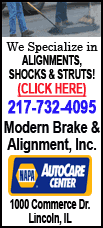 How complete? Duke had more steals (five) than turnovers (four), outrebounded the taller, bulkier Seminoles 35-34 and buried Florida State with a 12-of-25 showing from beyond the arc.
Toney Douglas led the No. 22 Seminoles (25-9) with 28 points but that wasn't nearly enough to give the school its first ACC championship. Florida State will have to be content with knocking off top-ranked North Carolina in the semifinals and earning its first NCAA bid since 1998.
Duke's Mike Krzyzewski, following up his gold-medal triumph as coach of the U.S. Olympic team, captured the 11th conference championship of his career. Now he'll turn his attention to the quest for a fourth national title.
The Blue Devils put this one away early. After Douglas hit a 3-pointer to give Florida State its final lead, 11-9, Duke ripped off 14 points in a row -- all but two of them coming from long range.
Henderson worked off a pick and sank a 3-pointer, then Kyle Singler hit three straight treys to complete the run. He swished one out of the corner and came off a screen for a wide-open look from the top of the key that gave the Blue Devils a 23-11 lead.
Duke was up 35-21 at halftime, taking advantage of miserable shooting (5 of 23) by a Florida State team that had won two down-to-the wire games to get to the championship, but suddenly looked out of place.
Coming off a 73-70 upset of North Carolina, the Seminoles turned it over 13 times and only a late shooting blitz kept it from being a total blowout. Douglas was basically a one-man show, though Chris Singleton did chip in with 15 points.
Florida State made a brief spurt in the second half, closing the gap to 42-36 when Ryan Reid laid it in with just over 12 minutes remaining, prompting Duke to call a timeout.