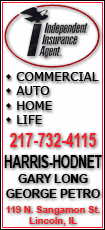 The Denver Broncos' coach and Pro Bowl quarterback, who are involved in a simmering feud over trade talks, met Saturday at the team's training facility, and both sides agreed to regroup and continue conversations, team spokesman Patrick Smyth told The Associated Press.
But ESPN reported early Monday morning that Cutler would not be at Monday's team meeting.
"I certainly went back there, expecting I'd be there (Monday), but not now," Cutler told ESPN's Chris Mortensen. "It's not mandatory. I'll attend every mandatory mini-camp and training camp, but that's it. Really, it's best for me to move on. As coach said, he needs every eye in the meeting room to be on him and not me."
On Saturday, Cutler and his agent, Bus Cook, met with McDaniels and general manager Brian Xanders in what the Broncos described as mild-mannered conversations at Dove Valley.
Denver station KCNC-TV reported that the meeting didn't go well, however, and The Denver Post reported that words were exchanged between Cutler and McDaniels.
Cook didn't return phone messages left by The AP on Sunday.
McDaniels isn't scheduled to address the media until the annual owners meeting in Dana Point, Calif., March 22-25.
But the Broncos insist they're not going to trade Cutler, who just played in his first Pro Bowl.
Cutler has deepened the drama by putting his 7,516-square foot home in suburban Parker on the market for $2 million. And a smaller home owned by Cutler and his parents, Jack and Sandra Cutler, two miles away, is for sale for $835,000. Cutler, however, is keeping his downtown Denver penthouse -- at least for now.
On Saturday night, Cutler was a no-show at a fundraiser at Invesco Field where he was on the guest list. The Broncos said Cutler didn't attend because he didn't want to be a distraction but that he made a donation to the cause, Dani's Foundation, which raises money for research and treatment for rare forms of cancer in children.
Team owner Pat Bowlen was in attendance, but he wouldn't answer any questions and waved off a reporter. Bowlen has yet to publicly address the rift between his new coach and his temperamental quarterback.
Cutler's name was brought up a lot at that event, a roast for longtime Broncos trainer Steve Antonopulos. Former Denver offensive lineman Mark Cooper, who played in the 1980s, cracked: "Times have changed around here. Now players cry when they hear they're going to be traded."
Cutler has been unhappy since learning that McDaniels, who was New England's offensive coordinator the last three seasons, entertained the notion of trading him to Tampa Bay in a three-way swap that would have brought quarterback Matt Cassel from the Patriots to Denver.