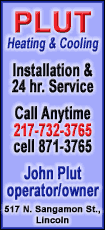 Carlos Boozer had 23 points and 13 rebounds for the Jazz, coming off a triple-overtime loss in Miami a day earlier. The Magic got 16 points from point guard Rafer Alston and 14 from backup point guard Anthony Johnson.
The Magic built a 13-2 lead and never allowed the Jazz closer than nine points for the rest of the game. Utah dropped its third straight to close a five-game, eight-day Eastern swing.
It was obvious early the Jazz were in for a long night. Utah coach Jerry Sloan was ejected just 2:12 into the game after jawing with officials following a foul call against center Mehmet Okur.
Utah point guard Deron Williams, who finished with 11 points and nine assists, left the game in obvious pain with 5:05 remaining in the second quarter after banging knees with Howard. He returned in the second half but struggled to spark the Jazz.
Howard had 12 points and 11 rebounds in the first quarter, the third time this season he has had a double-double assured in the first 12 minutes. Howard has 52 double-double games this season (second most in the league).
The Magic led by as many as 20 midway in the second quarter and were ahead 57-43 at the half. The game could have been more lopsided, but the Magic struggled at the free throw line, making only 14 of 28 attempts.
Notes: Magic forward Hedo Turkoglu returned to the lineup after missing the previous two games with tendinitis in his right foot. ... Howard continues to make his case for the NBA's Defensive Player of the Year Award, vying to become just the fifth player in history to lead the league in both rebounding and blocked shots in the same season, joining Kareem Abdul-Jabbar, Bill Walton, Hakeem Olajuwon and Ben Wallace.