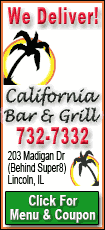 Pedroia was examined Saturday night by the Red Sox's team medical director, Dr. Thomas Gill, and head trainer. The injury was initially thought to be to his left oblique, but Boston medical staff said it was a strained left abdominal.
Red Sox manager Terry Francona was encouraged by Pedroia's diagnosis.
"We'll treat it for a couple of days, for whatever he needs, and slowly get him back in. But the good news is it's not an oblique. So we're really relieved about that," he said.
Meanwhile, Pedroia's double play partner, shortstop Julio Lugo, is expected to have arthroscopic surgery on his knee Tuesday in Boston. Lugo played one inning in the field against the Yankees at City of Palms Park on Friday night before being removed from the lineup and sent for an MRI on his right knee.
"Obviously, yesterday was a rough day, news-wise, for the health of our middle infield. But it could have been a lot worse," general manager Theo Epstein said.
Epstein said Lugo could have a tear of the meniscus cartilage. The length of time Lugo will be out will depend on what is found.
"If, when they go in there and there's an actual meniscus injury and they repair it, then yeah, 3-4 weeks," Epstein said. "If there's nothing, it could be even less than that."
The Red Sox and left-handed pitcher Jon Lester also agreed to terms for a five-year contract extension with a club option for 2014.
Pedroia said he felt a pain while swinging a bat.
"I was just taking some flips and to be honest with you I just took one swing and they did a great job shutting me down," he said. "I kind of felt it a little bit and I grabbed at it. The hitting coaches said, Don't do anything, go see the trainer."
Pedroia said he was not concerned it would be a lingering problem, but was not sure when he would be back playing.