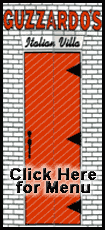 The Dodgers slugger first had trouble with his hamstring last week, when he was scratched from the lineup Thursday in what was supposed to be his exhibition debut. He played Friday as the designated hitter, sat out Saturday and started in left field Sunday against Colorado.
While chasing Troy Tulowitzki's fourth-inning double into the left-field corner, Ramirez felt his hamstring grab. He was removed from the game when the Dodgers came to bat.
Now, the Dodgers are playing it safe by keeping Ramirez out of games, even though he will continue to hit in workouts.
"A thing we're certainly not going to attempt to do is take a chance with this, and once you start playing it never goes away," Torre said.
Torre said if Ramirez gets "a week or so of at-bats, it should be enough" for the slugger to be ready for opening day.
The 36-year-old Ramirez began working out with the Dodgers on March 4, a day after re-signing with the team by agreeing to a $45 million, two-year contract.
Torre said Ramirez is upset about the lingering injury.
"He was frustrated," the manager said. "He's always in a good frame of mind pretty much, but he certainly doesn't like the inactivity."