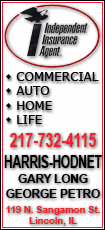 The reason: They aren't allowed to have any trade talks involving Peppers until he signs his one-year tender worth $16.7 million -- or until his agent brokers a deal with another team and comes to Carolina for approval.
NFL.com, citing unidentified sources, reported the Panthers and Patriots were close to a deal that would send Peppers to the Patriots for New England's second-round pick, 34th overall, that was acquired from Kansas City in the Matt Cassel trade.
"By the rules of the (collective bargaining agreement) we cannot and have not had any conversations with other teams about Julius," Panthers general manager Marty Hurney said in a statement. "Under the non-exclusive franchise tag, Julius and his agent, Carl Carey, are within their rights to talk to other teams about a potential contract. However, at this point, we are not aware of any such conversations."
Carey did not immediately return phone and e-mail messages seeking comment.
Peppers, the No. 2 overall pick in the 2002 draft and Carolina's all-time sacks leader, announced after the season that he wanted to play elsewhere, and preferably move to outside linebacker in a 3-4 defense, which New England employs.