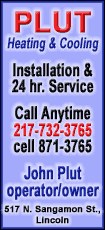 Chris Paul had 29 points and 11 assists, while David West had 16 points and 13 rebounds for the Hornets, who've lost two straight.
Yao sat out with flu-like symptoms and Dikembe Mutombo started in his place.
Carl Landry and Von Wafer each scored 12 points and Shane Battier 11 as the Rockets, holding on to the third seed in the Western Conference, prevented the Hornets from passing them in the standings.
The Hornets appeared to be taking control of the game early in the second half, when alley-oop dunks by Julian Wright and Tyson Chandler highlighted an 8-0 Hornets run to give New Orleans a 55-44 lead. Houston coach Rick Adelman quickly called timeout, and the Rockets returned in far better form.
Artest, who'd missed his first 11 field goals, got his first points on free throws, then made his next four shots and added an assist on Scola's driving scoop during a 16-2 spurt that put Houston ahead 62-59.
New Orleans got only five points the rest of the quarter, all from Paul, whose floater as he was fouled cut Houston's lead to 67-64 heading into the final period.
James Posey's 3 to open the fourth quarter tied the game, and the Hornets led 75-73 on Posey's baseline drive with 7:01 to go.
Houston responded with an 8-0 run during which Landry swatted away Paul's floater and later hit two free throws. Artest also scored during the surge.
After West's jumper briefly stopped to run, Artest scored again on a driving layup and Landry dunked on a fast break to make it 85-77 with 3:47 left. The Hornets were stagnant after that, and Chandler fouled out while battling Landry for a rebound with 1:18 to go.
Despite the absence of Yao, Houston finished with a 38-37 edge in rebounding. Mutombo scored only one point but had six rebounds and blocked Wright three times on drives to the hoop, wagging his finger every time.