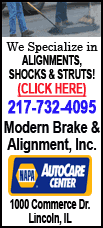 Leitao will be paid about $2.1 million, Littlepage said.
The school said neither Leitao nor Littlepage would be available for additional comment.
Virginia finished 10-18 this season, 11th in the Atlantic Coast Conference. It was the Cavaliers' worst record since they went 9-17 in 1967-68. Their season ended with a 76-63 loss to Boston College in the first round of the ACC tournament in a game that was never close.
Leitao won the ACC coach of the year award in 2007, when Virginia shared first place in the conference with North Carolina, but compiled a 63-60 record in his four years.
This season was his first without Sean Singletary at point guard, and while Leitao said after last season that he expected to begin fully implementing his philosophy and system this year, the Cavaliers remained one of the league's worst defensive and rebounding teams.
The Cavaliers routinely trailed by double figures at halftime, even at John Paul Jones Arena, where they went 9-8, and fan interest waned as the team's difficulties continued.
The $130 million arena, opened just three years ago, seats more than 14,000 for basketball, but drew an average of just over 10,000 this season. Apathy was more apparent during Leitao's weekly hourlong radio show, which more than once attracted no callers.
On the court, Leitao's distribution of playing time was often befuddling as players got significant minutes one game, and then went several games playing sparingly if at all.
Earlier in the season, sophomore Mustafa Farrakhan checked in with Virginia losing by 15 points at Virginia Tech and almost shot them back into the game by himself. Farrakhan hit four 3-pointers and scored 15 points in a span of less than four minutes as Virginia lost 78-75.
Farrakhan started the next game against North Carolina and played 27 minutes, but shot just 4-for-15 from the field in an 83-61 loss, and his minutes dwindled steadily thereafter.