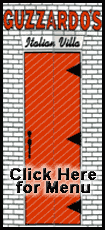 The team announced the move on Monday.
Jones was jailed last week in Little Rock, Ark., for violating his plea agreement that stemmed from a drug charge last summer. The 6-foot-6 former Arkansas star quarterback is awaiting an April 13 court appearance.
After failing a drug and alcohol screening, Jones told a judge he drank beer while playing golf with friends. He assured the judge that wouldn't happen again.
Jones was charged in Fayetteville with cocaine possession last July. He was later suspended for the final three games of last season for violating the NFL's substance abuse policy.