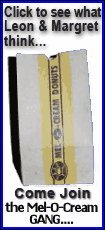 The game was delayed 10 minutes Monday night before the call was corrected.
Second-base umpire Mark Wegner ruled Hernandez's drive to left-center in play when the ball ricocheted back onto the field, and the catcher sprinted to third base for an apparent triple against Puerto Rico.
Replays clearly showed the ball clearing the scoreboard on the fly and bouncing off retracted bleachers.
As the Venezuelans protested the call, the umpires conferred. Three umpires then went under the stands to check the TV replay, which can be consulted in the WBC on home run calls.
The crew returned to the field and ruled the hit a homer, and Hernandez trotted home as the crowd roared.
It was the first replay review in the WBC.