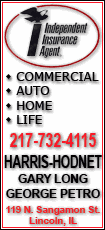 I said going into the Big Ten tourney that any games the Illini win from here on out would just be frosting on the proverbial cake. No one in the world expected us to be here, so I hope the kids really enjoy themselves. This postseason is ALL bonus. We are playing with house money, with nothing to lose and everything to win. I mean I was among the few who saw a brighter year for Illinois than virtually every critic. But even my wild, lofty and unrealistic expectations were surpassed. I hope this squad is remembered fondly through the ages. They put up with a lot of criticism, derision and skepticism. To their credit, they rose above it all and won an all-expense-paid trip to the West Coast!

I'm looking at this like they do things during the football season. I'm looking at this like this is our players' reward for telling the haters and the doubters to stuff it and going out and finding a way to be successful. In my mind, this Illinois team is being rewarded with a bowl game or a bowl weekend, if you will. Now I know that Portland, Ore., is not the No. 1 garden spot in the world, but isn't the arena even called the "Rose Garden"? I rest my case!
Seriously, I really hope these young men realize what they have accomplished. We may go decades before we ever see another performance quite like the effort these young men produced. I hope they can go out there and enjoy the opportunity. I hope they can have a swagger about being better than any expert expected. I hope they can unleash their potential to maximum efficiency and quiet the basketball geniuses. But even if they don't ... I will always remember and love this team!
Who is Western Kentucky?
They are a school in the Sun Belt league, from Bowling Green, Ky. Interestingly enough, Illinois coach Bruce Weber got his start there. They finished the season 24-8, 15-3 and upset the overall No. 1 seed Louisville 68-54. That record is not chopped liver. They are a formidable opponent. If there is a stat or stats that scare me the most about the Hilltoppers, it is that they appear to be a great offensive rebounding team. They also seem to shoot the 3-point shot well, and that has stung Illinois in the past.
Their top players are:
A.J. Slaughter, guard, 6-3, 180, junior, 15.8 points per game

Orlando Mendez-Valdez, guard, 6-1, 185, senior, 14 points per game, 40 percent on 3s

Sergio Kerusch, forward, 6-5, 210, sophomore, 11.2 points per game, 7.4 rebounds per game

Steffphon Pettigrew, forward, 6-5, 225, sophomore, 12.7 points per game, 5.1 rebounds per game, 37 percent on 3s
Looking at the Hilltoppers' stats gives you the impression that they are not the deepest team in the field, and that should help Illinois, which has been going with about an eight-man rotation -- and that was before the loss of Chester Frazier.
As is always the case, a lot will be determined by how the game is officiated ... especially if you recall some of the interesting rulings we have seen in previous West Coast games. With that being said, if Illinois comes to play, I think they can win this opening-round game. IF they bring their "A" game, I know they can do it.
(Editor's note: Due to the high cost of travel and time away because of the distance, it does not appear that the LDN will have staff on hand in Oregon. However, should a kind and generous philanthropist step forward and send Greg and me out -- even if they just wanted to send us one way -- we will certainly give credit and accept the gracious gift. We are not holding our breath...)
Keys to victory
Defend the heck out of them. If the Illini can play the lock-down defense that has become their trademark under Weber, that will go a long way toward determining how successful they can be. WKU is a good perimeter shooting team, and Illinois will need to move their point of pickup out on defense. My guess would be that Illinois should pick them up at the half-court line and let them know from the get-go that they will struggle to score any and every point. If Illinois is not whistled for every tick-tack foul in the world, I think they could do well in this aspect of the game. We may need to give more minutes to our bench than Bruce is sometimes comfortable with, but guys like Jeffrey Jordan have shown that they can give good minutes.

We must rebound and limit their shot opportunities. IF WKU is as good on the offensive glass as their stats indicate, the Illini will need to put a body on everybody, every time a shot goes up. IF Illinois can frustrate them at that, I like our chances. Tisdale, Davis and Keller really need to be glass-eaters in this contest. I usually like the way our guards board, too, and that could be a plus for us if we produce in that area.

Impose our will. In games like this one, favorites seem to get in trouble if they play the other team's game from the early stages of the contest. Sometimes that's because of the calls or the bounces, BUT you can't wait on everything to flow perfectly BEFORE you ENACT your will. IF we can set the pace and tempo of the game, I like our chances. I think we are a strong and physical team that rises to challenges, and this game will give us a chance to demonstrate those traits.

Execute our offense. When Illinois is moving the ball around the perimeter in a crisp fashion and when guys are setting clean, hard screens and opening up to the pass, we seem to get good pick-and-pop shots, baseline and short corner jumpers, and kick-outs to shooters relocating on the perimeter. I think we are a confident team that can kill people inside and out. One of the keys is getting good spacing and balance. McCamey, Meacham and Brock also need to penetrate hard to the rack early in the game to serve WKU notice that we will be on the attack for 40 minutes. Planting the seed in the defense's mind early that they need to collapse and help will open up our offense for more options as the game goes on. Also, if we can increase our trips to the charity stripe, something we need to get more of, this will certainly help us in the long run. I believe that our guys are confident that when we get to the line, we will cash in!
Intangibles. One thing I love about Illinois basketball and Weber and his staff is that they will come ready. Coach Weber is one of the most prepared and intense coaches on the sidelines in the business. I can guarantee you that he will bring total energy and a fierce will to the fray. Some fans don't like the expression "bringing your game face," but Weber will have his game face on. He will not let our guys drop their guard. And he will be reminding them throughout the contest of what they need to do on both ends of the court. Like I said before, some fans don't like that about him. I love it.
One of the many things that amazed me when I got the chance to coach college athletes was how easy it was for them to forget even basic concepts and fundamentals. Sometimes a coach guiding you and being an extra set of eyes is all a player needs to make the play. I also think it sends a powerful message to the team: that the coach is alongside all five players on the court and will be right there if they need him.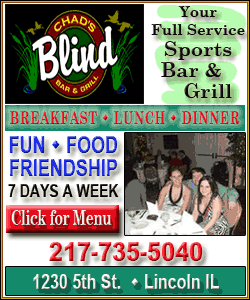 Despite what the critics may say, I really like the way Weber manages games, and I think he gives us an edge.
I'm not guaranteeing that Illinois will win, I'm just saying that if they do these things, they will improve their chances exponentially to play again on the weekend.
Could we please stop criticizing the Big Ten?
This needs to stop. I know that ESPN does it and so does CBS, and others, but it needs to stop. It's a lie! These people are fabricating things that don't even exist. It sounds like politics, for crying out loud. IF even one of these pundits, these so-called experts, these geniuses even once looked at the facts and THEN commented, I could have some respect for them ... not much mind you, but some.
As always, I will do it differently for you. Our loyal LDN readers are some of the most educated fans in the country! When we make mistakes or are flat-out wrong, they gently remind us how to get back on track. I couldn't respect you readers more than I do. Because I value and respect you, I will honor you by sharing with you the facts ... once again. Keep in mind that Big Ten bashing has become a nationwide sport. It's become fashionable. Now, everybody's doing it. And I've had it! I'm not going to take it anymore.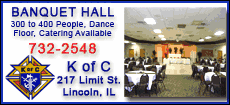 I took a glance at what the statistics say about the Big Ten's actual performance in the NCAA tournament over the last 10 years. I just quickly glanced at the list, so if I missed one or two of our teams, please forgive me. Here are the actual facts of the Big Ten's appearances over that time span:
Year

Sweet 16 teams

Elite Eight

Final Four

Nat'l. chmpshp.

1999

3

2

2

2000

3

3

2

1
(Mich. St.)

2001

3

2

1

2002

2

1

1

1

2003

2

1

2004

1

2005

3

3

2

1

2006

2007

1

1

1

1

2008

2

2009

7 teams in and let's see how they do ??
IF my math is correct, that's 20 Sweet 16s, 13 Elite Eights, nine Final Fours, plus the championship game appearances, with MSU cutting down the nets in 2000! I didn't even include the stellar campaigns of 1992 and 1989 that saw two Final Four spots in each season and of course a Michigan title.
No matter how you slice and dice it, the Big Ten has fared way better than all those East Coast blowhards would lead you to believe! I might be a Midwest blowhard, but at least I will base my rantings on what the actual facts have to say on the matter. I won't even go into how the league seems to get the short end of the stick on some of the matchups and how our teams were often moved down in the seedings and shipped to Walla Walla or had to play a "hot" strong team nearby or close to their opponent's campuses ... OR these stats would even be more favorable to the Big Ten!
Why do they fear us so? IF our defensive style of play is so futile AND IF on the other side of the ball our teams are so offensively challenged, we shouldn't be that hard to dispatch -- right? It's always something with the geniuses! Either, the Big Ten's pace of play is too slow, our teams don't have enough offensive weapons and firepower, or our bottom teams are pointed at as making our whole league appear weak in their eyes. And when all of that blows up in their face and Big Ten teams continue to march on like they almost always do, the experts have to find a new shtick!
The Big Ten is way too physical is usually their last resort. They'll say it on TV and make sure that every official between here and Tibet knows that the league is a rogue full of hacks and thugs, in hopes that enough free throws will be awarded to any team from any other league to dethrone the Big Ten rep, but once again that only works for them sometimes because you can't keep a good league down.
I believe that only the ACC has a better record during that time, and I didn't parse it out to see how many more spots they were awarded and whether they were deserving or not.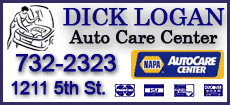 It is very clear to even the most impartial observer that agendas are being presented to try to lull fans from a nationwide audience that somehow the Big East and the ACC are more deserving than the Big Ten, and that simply is not true. While both of these leagues do have some quality teams at the top, I will say what I always say... Come and play any Big Ten team and see how you fare. For example, when was the last time Duke played in Champaign? Have they ever? Ask North Carolina how they fared when they played in Champaign. I'll quit right there as I realize that I'm preaching to the choir.
So, no matter how the Big Ten fares this season ... the record clearly shows that they are among the top two to three conferences out of the best in college basketball year in and year out.
What I wouldn't give for a chance to set the record straight on one of those channels. Good thing millions have found the LDN and read it religiously... Maybe the word will get out after all. Read 'em and weep, geniuses! The numbers all point to the BIG TEN!
Have a great week, everybody, and GO, ILLINI!!
[By JEFF MAYFIELD]
Respond to the writer at jeffmayfield@centralwired.com.