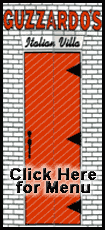 Youkilis had an MRI on Wednesday at Boston Red Sox camp in Fort Myers, and he was diagnosed with a mild left ankle sprain and mild Achilles' tendinitis in his left foot. He'll wear a walking boot for several days but is not expected to miss significant playing time, the Red Sox said.
Youkilis was Team USA's cleanup hitter as well as its first baseman. Rules for replacing players leave the Americans hard-pressed to come up with a substitute, manager Davey Johnson said.
"These things need to be addressed" in the future by WBC officials, Johnson said. "You just can't have this becoming a circus, playing guys out of position."
Adam Dunn of the Washington Nationals played first base Wednesday night in Team USA's game against Venezuela to determine seedings for the semifinals. But the Nationals would prefer Dunn remain in the outfield, Johnson said. Utilityman Mark DeRosa of Cleveland is on the roster, but the Indians don't want him playing first, Johnson said.
The only first baseman on the list of potential roster replacements is Derrek Lee of the Chicago Cubs, who has been hampered by a sore thigh.
Earlier injuries ended the tournament for infielders Dustin Pedroia and Chipper Jones and reliever Matt Lindstrom. Outfielder Ryan Braun is sidelined with a sore right side but expected to be available for the semifinals.
Youkilis had been bothered by his injury for several days, Johnson said. The Red Sox slugger homered Tuesday, and the Americans advanced with a three-run rally in the ninth inning to eliminate Puerto Rico 6-5.
Only 13,224 fans saw the thrilling finish, and many were rooting for Puerto Rico. While injuries and modest fan support have been the disappointing parts of the WBC for Team USA, the comeback left players raving about their experience with games that matter in March.
"I can't imagine a player being asked to do this and being healthy and turning it down," said right-hander Jake Peavy, who will start for the Americans in the semifinals. "To play in a game like that -- we have guys here who have won World Series championships who said that was the happiest and most memorable moment of their career last night."