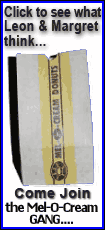 The Vikings (26-10) were seeded 14th then; they're 13th in the Midwest region this year.
"We understand what the '86 team did was important for our school," said Norris Cole, who led Cleveland State with 22 points. "But now it's time for a new chapter."
On Sunday, the Vikings will play No. 12 Arizona (20-13), which beat Utah 84-71.
No. 4-seeded Wake Forest (24-7) lost in its first tournament game since 2005. The Demon Deacons won their first 16 games and were No. 1 for a week in January, but they lost their final two games of the season.
Sputtering offense again plagued the Demon Deacons, as it did when they were beaten by Maryland last week in the quarterfinals of the Atlantic Coast Conference tournament. They committed 18 turnovers to six by Cleveland State, which held Wake Forest well below its scoring average of 81 points per game.
Demon Deacons season scoring leader Jeff Teague was shut out for the first 13 minutes, totaled two points in the first half and finished with 10, half of his average. James Johnson's trio of 3-pointers kept Wake Forest in the game in the first half, and he finished with 22 points. Al-Farouq Aminu scored 17.
J'Nathan Bullock scored 21 points for Cleveland State, and Cedric Jackson had 19 points and eight assists. Jackson hobbled off the court in the final minute with cramps, but coach Gary Waters said he would be fine.
The upset was the latest sign of revival in the Vikings' program. They went 4-25 in 2003-04 and 10-21 only two years ago, when Waters was in his first season as coach.
Against Wake Forest, Cleveland State had a size disadvantage but found ways to compensate. The section with fans from Ohio erupted in the second half when the 6-foot-3 Jackson dunked after catching an alley-oop inbounds pass from Cole.
By then, much of the arena was rooting on the underdogs.
"We believed from the start of the game that we could play with this team," Cole said.
A three-point play by the Demon Deacons' David Weaver made it 55-49 with 11 minutes left, but the they could get no closer. Cole sank a basket, then hit a breakaway layup following a turnover to put the Vikings up 66-51, and the margin climbed to 73-54 with 3 1/2 minutes left.
"We almost let them back in," Waters said. "I would have been pretty upset about that."
The Vikings went 12-for-15 from the free-throw line in the final five minutes.