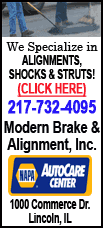 Jordan Hill added 17 points and 13 rebounds for Arizona (20-13), which has been in the NCAAs 25 years in a row, but hadn't reached the second round since 2006.
Tyler Kepkay scored 19 points for Utah (24-10), which was 8-for-32 from 3-point range and matched a season-high with 20 turnovers.
Arizona sweated out Selection Sunday, its tourney streak in serious jeopardy after finishing a mere 9-9 and tied for fifth in the Pac-10.
Either Cleveland State or Wake Forest will await the Wildcats in the second round Sunday.
Hill easily won the battle of big men against Utah's Luke Nevill, a 7-foot-2 Australian. Nevill had two fouls by the time the game was 3 1/2 minutes old and finished with 12 points and five rebounds, never really being the dominant factor he often was during the Mountain West season.
Kyle Fogg scored 12 for Arizona.
Lawrence Borha finished with 11 points for Utah, which got 10 points and 10 rebounds from Shaun Green.
Arizona led most of the way. The Wildcats' lead was 63-53 with 8:15 remaining, when Wise hit a 3-pointer from the left wing.
And that's when the Utes came rushing back with what became a 9-1 run over the next 3 minutes.
Carlon Brown's layup got Utah within five, and Kepkay followed a minute later with a 3-pointer from the right corner that made it 64-62, causing Arizona coach Russ Pennell to pace his share of the sideline even more quickly.
Alas, he needed not to worry, as his Wildcats would answer with a 10-1 burst.
The Utes went the next 3:47 without a field goal, that drought ending when Nevill hit a jump hook in the lane with 1:28 remaining. But Utah's big man was playing with four fouls, something Arizona happily exploited in the critical final minutes.
Hill went over Nevill for a score with 3:12 left, Budinger drove past Nevill for another layup with 2:29 left, and the Wildcats would hang on.