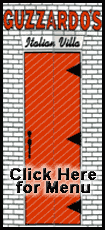 The Cubs say Harden has a stomach illness. They called up right-hander Mitch Atkins from their minor league camp to start in place of Harden.
The 27-year-old Harden has been brought along slowly this spring because of his history of shoulder problems. He has no record and a 5.79 ERA in two spring starts.
Harden is scheduled to start the fourth game of the regular season for the Cubs.
Manager Lou Piniella (pihn-EHL'-ah) says missing Friday's game should not set Harden back significantly and that he should be able to start a game early next week.