Quickly and effectively
10-year-old Lincoln youngster eyes state wrestling championship

Send a link to a friend
[March 21, 2009] Ten-year-old Max Koning has visions of being a championship wrestler, but he doesn't plan on waiting until he grows up to accomplish this feat. With good luck, a cool head and a winning strategy, he hopes to bring it home this weekend when he competes at the Illinois Kids Wrestling Foundation Intermediate State Championship in Danville.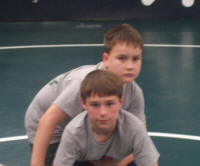 Max is a member of the Lincoln Youth Wrestling Club, whose head coach is Walt Landers.

Max Koning (bottom) and his practice partner, Jarrett Poole, pause in the middle of practice to pose for the camera. Jarrett, who did very well this year himself, but fell just a hair short of qualifying for state, volunteered to work with Max in getting ready for the championship.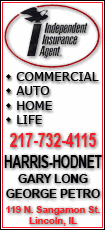 His parents are Brian and Missy Koning, and he has an older brother, Luke, who is also involved in the sport.
The IKWF is a statewide organization that is not affiliated with the public schools, although the individual clubs are generally established within a school district. The clubs are then divided into regions and compete against each other throughout the season.
There are a few ways that a kid can qualify to go to state, among them being to place third or better in the sectional tournament, which is what Max has done. At sectionals he scored three wins with only one loss and finished the competition in third place. For the season his record is 29 wins and only seven defeats. Matt will compete Saturday, and if he does well, will go on to compete in the finals matches on Sunday.
Landers says that the championship rounds at state on Saturday will begin with about 800 kids competing in various classes. Classes are determined according to age and weight. Max's class, which is age 8, 9 and 10 weighing 79 pounds, will be a 32-bracket competition and can include both boys and girls.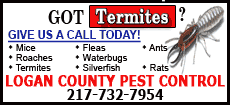 This will be Max's second year to compete on the state level. Landers says that last year Max did pretty well for his first time at state, and he really thinks that he'll do even better this year.
When asked what he thinks about when he's on the mat with a competitor, Max's two-word answer is, "the moves."
Landers explains that the short, simple answer is an accurate one. While needed, physical strength is only a small portion of the winning formula. As the kids compete, they don't think so much about the competitor, but rather what the competitor is doing. To win this weekend, Max will need to stay calm, form a strategy on how to win and then adjust that strategy based on the moves the opponent attempts to make.
The purpose of the competition is to score points by gaining control over the opponent. This can be accomplished in several ways, ranging from being able to move quickly and effectively from the bottom position to the top, to actually pinning the opponent on the mat.
Brian, Max's father, says that the sport is, in his opinion, one of the safest a kid can get involved with. First, he points out that there are rules that must be followed. When competing, the kids can't force joints into unnatural positions. For example, trying to bend an arm backward at the elbow is illegal and will get the competitor a penalty. He adds that it is the only sport where there is a minimum of one referee per two kids, and oftentimes there will be two refs on the mat during the competition.
Missy, Max's mother, adds that the refs don't just stand around and watch, either; they get down on the floor at the kids' level and pay close attention to every move they make.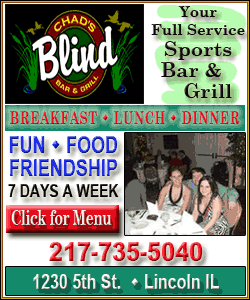 Scoring is done by the refs, and Brian explains that each kid wears a colored bracelet on the ankle and wrist. The refs also wear the same colors on their wrists. When one wrestler scores a point, the ref will indicate this by holding up the appropriate colored wrist.
Max, a fifth-grader at Chester-East, and his brother, Luke, now 13 and in junior high, are not just interested in wrestling. Missy says that both boys are involved with track, baseball and football in addition to wrestling.
She adds that everything they do is contingent upon good grades. If they fall below a certain grade level, they will have to give up the sport. She says both boys maintain honor roll status in school.
There is a good deal of mutual respect between the coach and the parents. Missy says that coaches Landers and Turley both volunteer their time and talents to the children. Landers' kids are now in college and not involved with the club, and Turley's daughter is still too young to be involved, yet these men are taking an interest in all the children in the club, teaching and guiding them as though they were their own.
Landers, on the other hand, says that it is the parents who make the kids the best they can be. The parents need to be supportive of the kids at the competition and have to be dedicated to getting them to the practices.
Brian and Missy say that they never miss a meet or a game for either of the boys. Sometimes getting to practices can be a little more difficult. With Brian working for Ameren as a lineman and Missy working in the special education department at the high school, work obligations can sometimes get in the way, especially for Brian, but Missy says there is never a time that at least one of them isn't at the practice sessions.
Any parent interested in learning more about the Illinois Kids Wrestling Foundation can visit http://www.ikwf.org/. On the home page is a seven-minute video of a previous state-level competition. Missy says she would also encourage parents and kids to attend next season's opener. It will be at Lincoln Community High School on the first Sunday in December.
[By NILA SMITH]