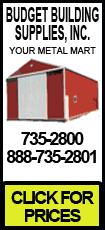 "If you take exports out, it's disastrous," Kaffenbarger said from the den of his farmhouse near New Carlisle in western Ohio. "We'd be out of business."
Other U.S. livestock producers are also enjoying recent export success. The export value of U.S. poultry, table eggs and processed egg products set a record last year, with a 25 percent improvement over 2007. And the volume of lamb and mutton muscle-cut exports was up 28 percent in 2008, also a record.
The sharp increase in pork exports in 2008 represents an anomaly, and numbers are expected to drop 14 percent this year because of the global economic downturn and an increase in pork production by China and other importing countries. However, exports are still expected to be significantly higher than in 2007.
Joe Schuele, spokesman for the U.S. Meat Export Federation, said the "off-the-charts" pork exports in 2008 were propelled by an unusually high demand from China -- the result, he said, of a cyclical decline in China's swine herd, disease issues that hurt pork production and a major Sichuan earthquake.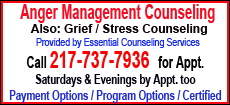 China's increased production isn't expected to hurt U.S. exports significantly. Last year, China accounted for $334 million of the $4.9 billion in U.S. exports. That compared to $1.54 billion from Japan.
As U.S. farmers have expanded into other countries, they have changed how they breed, feed, prepare and package hogs in an effort to keep a hold on the overseas market.
More than 20 percent of the pork now consumed in Japan is from the United States. The Japanese prefer leaner cuts for their processed pork and especially like pork loins and butts. For table cuts, they want high-quality pork that is deep red and firm, with more marbling.
Mexicans favor legs and picnic shoulders; the Chinese prefer variety meats.
Federation President Philip Seng said pork exported to Japan and China is often sliced into smaller pieces to make it easier to eat with chopsticks. Pork is also sold as deli meat in Japan because of the large number of convenience stores there.
Many countries pay a premium for parts of the hog that aren't in demand among American consumers.