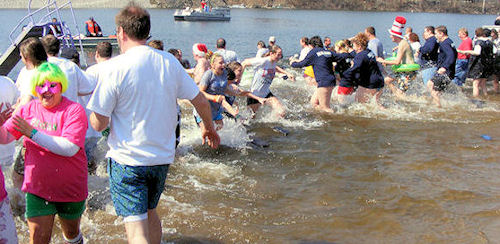 Polar Plungers take on frigid waters at Lincoln Lakes.
Saturday the community saw the first Polar Plunge, and it was a day that will begin a storied tradition. The event to help raise funds for Special Olympics far surpassed the goal of raising $10,000. The 122 plungers turned in $25,279.69 in donations.
Well done, Logan County! Once again you showed the world you are the best.
Twin pictorials below
Pictures by Mike Fak