Under the plan of arrangement, Petro-Canada common shareholders will receive 1.28 common shares of the expanded company for each share of Petro-Canada, while Suncor shareholders will receive new shares on a one-for-one basis.
The share exchange represents a 25 percent premium for Petro-Canada shares, based on a 30-day weighted average of the share price. Based on the closing price Friday, the deal values Petro-Canada at CA$19.12 billion.
Petro-Canada shareholders will hold 40 percent of the enlarged company and Suncor shareholders will hold 60 percent. Both companies are based in Calgary.
"This merger creates a made-in-Canada energy leader with the assets, cost structure and financial strength to compete globally," said Rick George, president and chief executive officer of Suncor, who will continue in those roles in the new company.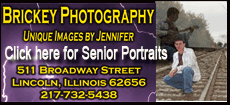 "The combined portfolio boasts the largest oil sands resource position, a strong Canadian downstream brand, solid conventional exploration and production assets, and low-cost production from Canada's east coast and internationally."
Both companies have put off projects to develop oil sands in Alberta because oil prices now are too low to make the projects viable.
The deal is subject to approval by shareholders of both companies and government agencies.