But investors were largely cheered by the Obama administration's newest effort to heal the hard-hit financial sector and restore bank and consumer lending. The program, to be unveiled later Monday, involves creating a new government entity to clear from bank balance sheets up to $1 trillion in souring securities and loans at the root of the current crisis.
The initiative seeks to enlist private investors by offering billions of dollars in low-interest loans and sharing certain risks, and is just the latest in an unprecedented effort by major governments to stem the worst global downturn in decades.
"Simply hoping for banks to work these assets off over time risks prolonging the crisis," U.S. Treasury Secretary Timothy Geithner wrote in an opinion piece in Monday's Wall Street Journal.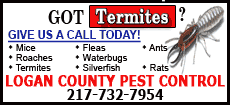 The market's mood was shadowed by questions about whether enough private investors would participate and how the banks' highly illiquid assets would be priced. But for now, news of the bailout helped re-energized a global rally that started two weeks ago on signs of improvement in the financial system.
"It's becoming difficult to remain bearish," said Desmond Tjiang, chief investment officer, who helps manage $3 billion in Asian equities at Fortis Investment Management in Hong Kong. "The governments have definitely helped ... and people are still hoping for a second-half recovery."
Europe followed Asia's lead in early trade as major benchmarks in Britain, Germany and France climbed between 1 and 2 percent. U.S. futures also were boosted by Monday's pending announcement about the government's bank plan, with Dow futures adding 43 points, or 0.6 percent, to 7,454 and S&P 500 futures gaining 21.9 points, or 2.9 percent, to 786.
Asian markets resumed their two-week advance after ending mixed Friday.
Tokyo's Nikkei 225 stock average surged 269.57 points, or 3.4 percent, to 8,215.53 as a weaker yen also boosted sentiment. Hong Kong's Hang Seng jumped 613.91, or 4.8 percent, 13,447.42, and South Korea's Kospi climbed 2.4 percent to 1,199.50.