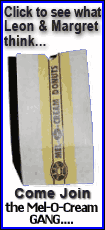 Benchmark crude for May delivery rose 52 cents to $52.59 a barrel by midday in electronic trading on the New York Mercantile Exchange. The contract edged up 3 cents on Friday to settle at $52.07, the first time crude ended the week above $50 since last year.
Dealers said the rally, which was given an extra boost by the U.S. Federal Reserve's decision to buy $1.25 trillion of government bonds and mortgage-backed securities, continued Monday as Asian equity markets rallied in anticipation of more good news.
But some cautioned the advance may not be sustainable as global oil demand remains weak.
"Oil pricing is driven by the financial rally. It's questionable whether $50 is the new floor because the fundamental picture for oil has not changed. Demand remains weak in the near term and oil pricing may be vulnerable," said Victor Shum, an energy analyst with consultancy Purvin & Gertz in Singapore.
To get at the heart of the nation's financial crisis, U.S. Treasury Secretary Timothy Geithner is set later Monday to detail plans to remove a mountain of toxic assets weighing on banks' balance sheet.
The plan aims to purchase as much as $1 trillion in troubled assets, utilizing the resources of the $700 billion bank bailout fund, the Federal Reserve and the Federal Deposit Insurance Corp.
It will seek to entice private investors, including big hedge funds, to participate by offering billions of dollars in low-interest loans to finance the purchases and also sharing risks if the assets fall further in value.
If the initiative is well received, Shum said it may lend a temporary momentum to the oil rally. But he warned prices could fall back to below $50 as a global economic recovery isn't likely to occur until late in the year.