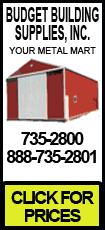 Aabar differs from many of the oil-rich Persian Gulf's sovereign wealth funds in that some of its shares are publicly traded. That arrangement is expected to continue, although the government will now have a clear controlling interest in Aabar.
In a statement Monday, Aabar said Abu Dhabi's International Petroleum Investment Co. has finished buying 5.18 billion dirhams ($1.41 billion) in Aabar bonds that will be converted into ordinary shares.
IPIC is fully owned by the government of Abu Dhabi, the largest of the seven semiautonomous city-states comprising the UAE and holder of most of the Persian Gulf country's vast oil wealth. Abu Dhabi is the federation's capital.
Monday's announcement follows a similar cash injection worth about $408 million by IPIC last month. Once the latest stock conversion is complete, IPIC will own 71 percent of Aabar, up from about 36 percent now.
Officials from Aabar and IPIC did not immediately respond to request for comment.
IPIC is chaired by Sheik Mansour Bin Zayed Al Nahyan, a prominent member of Abu Dhabi's ruling family, which controls the United Arab Emirates presidency. He led the takeover of English football team Manchester City and joined Qatari investors in pumping billions of dollars into British bank Barclays PLC last year.