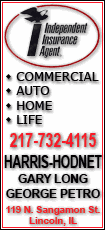 Its core unit, the Bank of Tokyo-Mitsubishi UFJ, will close 50 domestic branches, eliminate 200 ATM locations and reduce its payroll by 1,000 positions through natural attrition over the next three years, said company spokesman Takashi Miwa. It has already closed about 70 branches and now operates about 670 outlets.
The bank will also transfer another 1,000 employees from its headquarters in Tokyo to local branches. The combined moves will lower headcount at the bank's main office by a third, Miwa said.
The overall group has 78,000 employees.
The bank has been streamlining domestic operations since January 2006, when it was created through a merger between the Bank of Tokyo-Mitsubishi and UFJ Bank. The latest reductions are part of the ongoing post-merger consolidation rather than a reaction to deteriorating profits, Miwa said.
Although most Japanese banks weathered the subprime storm with smaller losses than their Western counterparts, they have been hit hard by the subsequent global financial crisis and tumbling stock markets. Many Japanese financial institutions have cross-shareholding arrangements with domestic companies, a practice fosters business ties but hurts banks' profits when share prices plunge.
Mitsubishi UFJ Financial Group fell into the red in the nine months through December, posting a group net loss of 42 billion yen ($436.4 million).
In trading Monday, the company's shares jumped 4.7 percent to 512 yen on the Tokyo Stock Exchange as part of a broader market rally.