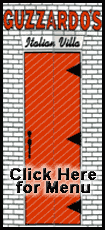 Tesla Motors hopes to garner more acclaim this week when it unveils the Model S, an electric sedan that will target more practical buyers and potentially transform the San Carlos, Calif., company from a fringe player to a mainstream automaker.
The road has not been easy. Tesla has sold just 250 Roadsters, which carry a steep base price of $109,000, limiting the car's appeal. The company expects the Model S to cost less than $50,000, after accounting for a $7,500 federal tax credit for electric vehicles.
Tesla itself admits it is not making money on the venture. Last month, Chief Executive Elon Musk said the company secured another $40 million in financing from its investors, putting it on track to become profitable by midyear. Tesla is still awaiting a response to its application for a $350 million loan from the U.S. Department of Energy, which the company says is necessary for Model S production to go forward.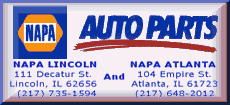 Whatever the future holds for Tesla, the Roadster offers a glimpse of what's likely on the horizon for an auto industry that is increasingly going electric.
The first thing to note is that the Roadster is not a car for most people, or even your typical Porsche enthusiast. It is a car for technology buffs who relish being on the cutting edge.
So for venture capitalists and Silicon Valley chief executives, the Roadster does manage to seamlessly blend raw power of a racing machine with the green sensibilities of zero tailpipe emissions.
The car is powered by a massive lithium-ion battery pack -- the same technology in laptop computers and cell phones -- composed of 6,831 individual cells. The battery, weighing in at about 1,000 pounds, is so big it takes up most of the car's rear half.
After a four-hour charge, the car has a range of about 220 miles, explained Joe Powers, the company's northeast sales manager, though this varies based on how it's driven. Because of the battery's weight, Tesla went to great lengths to trim mass elsewhere, he said. The exterior, for example, is made of carbon fiber, which adds to the cost but saves about 300 pounds, bringing the car's total weight to about 2,700 pounds.
Like many high-end sports cars, the low-slung Roadster hugs the ground. The result is that I felt nearly every bump, slick and pothole during my test drive on New York's ancient streets. Nonetheless, the ride is astoundingly smooth and quiet. The car navigated TriBeCa's tight corners and narrow streets with aplomb.
Save for two consistent noises -- the soft whirring of the electric motor and the gurgling of the battery's coolant system behind the driver's seat -- the car is nearly silent.