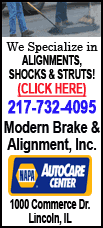 "Why didn't they do what they needed to do to protect my dad?" wondered Jackson's stepson, Russell Smith.
Over the past several years, nursing homes have become dumping grounds for young and middle-age people with mental illness, according to Associated Press interviews and an analysis of data from all 50 states. And that has proved a prescription for violence, as Jackson's case and others across the country illustrate.
Younger, stronger residents with schizophrenia, depression or bipolar disorder are living beside frail senior citizens, and sometimes taking their rage out on them.
"Sadly, we're seeing the tragic results of the failure of federal and state governments to provide appropriate treatment and housing for those with mental illnesses and to provide a safe environment for the frail elderly," said Janet Wells, director of public policy for the National Citizens' Coalition for Nursing Home Reform.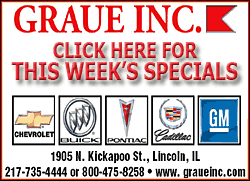 Numbers obtained through the Freedom of Information Act and prepared exclusively for the AP by the Centers for Medicare and Medicaid Services show nearly 125,000 young and middle-aged adults with serious mental illness lived in U.S. nursing homes last year.
That was a 41 percent increase from 2002, when nursing homes housed nearly 89,000 mentally ill people ages 22 to 64. Most states saw increases, with Utah, Nevada, Missouri, Alabama and Texas showing the steepest climbs.
Younger mentally ill people now make up more than 9 percent of the nation's nearly 1.4 million nursing home residents, up from 6 percent in 2002.
Several forces are behind the trend, among them: the closing of state mental institutions and a shortage of hospital psychiatric beds. Also, nursing homes have beds to fill because today's elderly are healthier than the generation before them and are more independent and more likely to stay in their homes.
No government agency keeps count of killings or serious assaults committed by the mentally ill against the elderly in nursing homes. But a number of tragic cases have occurred:
- In 2003, a 23-year-old woman in Connecticut was charged with starting a fire that killed 16 fellow patients at her Hartford nursing home. A court guardian said Leslie Andino suffered from multiple sclerosis, dementia and depression. She was found incompetent to stand trial and committed to a mental institution.
- In 2006, 77-year-old Norbert Konwin died at a South Toledo, Ohio, nursing home 10 days after authorities said his 62-year-old roommate beat him with a bathroom towel bar. Sharon John Hawkins was found incompetent to stand trial.
- In January, a 21-year-old man diagnosed with bipolar disorder with aggression was charged with raping a 69-year-old fellow patient at their nursing home in Elgin, near Chicago. A state review found that Christopher Shelton was admitted to the nursing home despite a history of violence and was left unsupervised even after he told staff he was sexually frustrated.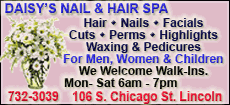 Jackson's roommate was 50 and had a history of aggression and "altered mental status," according to the state nursing home inspector's report. Solomon Owasanoye wandered the streets before he came to All Faith Pavilion, a Chicago nursing home, and he yelled, screamed and kicked doors after he got there.
On May 30, 2008, he allegedly picked up a clock radio, apparently while Jackson slept, and beat him into a coma. Exactly what set him off is unclear. Jackson died of his injuries less than a month later. Owasanoye pleaded not guilty to first-degree murder, and after a psychiatric review was ruled unfit to stand trial. He now lives in a state mental hospital.