Drug industry advocates are quietly allying with some of their longtime critics pushing to split the Food and Drug Administration into two agencies, one for food safety and one for medical products.
President Barack Obama bolstered hopes for a breakup last Saturday when he named two public health specialists to the agency's top positions and appointed an advisory group to reassess the nation's decades-old food safety laws.
Drug executives see a chance to speed up drug approvals that have lagged amid a drought of new products, provided their regulator is no longer distracted by high-profile food-safety breakdowns.
"Every CEO that I know in health care is in favor of this, but none that value their share prices will go on the record for fear of retribution from the FDA," said Steve Brozak, president of WBB Securities, an investment brokerage focused on drug and biotech companies.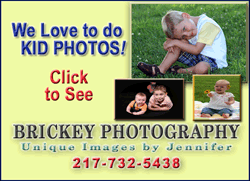 While FDA's food and drug staffs are separate, Brozak and others believe the public lashings over food outbreaks have made senior officials even more risk-averse on drug approvals. Even before the recent food safety problems, FDA was under pressure from Congress for failing to catch problems with drugs like Merck's Vioxx, which was pulled from the market in 2004.
"The history of FDA is that the commissioner focuses on medical products and only turns to food safety when a crisis comes up," said Professor Michael Taylor, a former FDA and U.S. Department of Agriculture official now at George Washington University.
This year, the agency will spend just 73 cents on food safety for every dollar spent on drugs, according to the Institute of Medicine.
Recent outbreaks connected with spinach, lettuce, peppers and tainted milk from China have created a drumbeat for change.
Margaret Hamburg, a former New York City Health Commissioner, has been tapped to address these issues as Obama's pick for FDA commissioner. Her deputy will be Joshua Sharfstein, a pediatrician and critic of the safety of children's cold medicines.
One former FDA official said Obama's appointment of two safety experts suggests he favors splitting the agency.
"Peggy Hamburg is a safety and security expert, and it seems pretty clear she would become administrator of the food agency," said Peter Pitts of the Center for Medicine in the Public Interest, an industry-funded advocacy group. "Josh Sharfstein would then slide over" to head the drug agency.
The FDA's associate commissioner for food, Dr. David Acheson, would only say, "The agency welcomes all discussions about ways to make our food supply even safer."
The drug industry's lobbying group has not taken a position on a new drug agency. But the group's president says the status quo is unacceptable.
"One of our premier scientific agencies that's responsible for all of our health and safety is still living in the 19th century in many ways, and we shouldn't tolerate that," said Billy Tauzin, head of the Pharmaceutical Research and Manufacturers of America and a former congressman from Louisiana.
The distraction created by food crises is wreaking havoc on the drug industry and its investors, making it harder to predict which drugs the agency will approve, Brozak and others say.