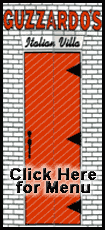 From a Thanksgiving dinner in 2003 at his Arizona home where Boston general manager Theo Epstein lured him back to the team that drafted him in 1986 to his retirement Monday, Schilling made his mark in a city of demanding fans.
"I think in the end, we really didn't need to sell it," Epstein said Monday. "The Red Sox were perfect for him, because he likes the big stage, the history of the game. He likes to be the center of attention. It was a good fit."
Schilling enriched that history throughout a career that began with Baltimore in 1988 when he retired the first major league batter he faced, Boston's Wade Boggs, on a groundball. He threw his last pitch in 2007, a ball on a full count to Colorado's Todd Helton in Game 2 of Boston's World Series sweep.
A shoulder injury and surgery sidelined him for all of 2008. Then, at age 42, he had to weigh long hours of rehabilitation against the alternatives -- spending more time with his wife and four children and focusing on his video game company.
So Schilling, a free agent, scrapped his idea of possibly signing with a contender in the second half of the season.
As successful as he had been in 20 years of pitching for Baltimore, Philadelphia, Houston, Arizona and Boston, as competitive and driven as he was on the mound, he had stood on it for the last time.
The $8 million, one-year contract he signed before the 2008 season was his last.
"It is with zero regrets that I am making my retirement official," Schilling wrote on his blog. "The things I was allowed to experience, the people I was able to call friends, teammates, mentors, coaches and opponents, the travel, all of it, are far more than anything I ever thought possible in my lifetime."
Schilling pitched brilliantly in Game 6 of the 2004 AL championship series against the New York Yankees just days after surgery to suture a loose tendon to his right ankle.
The procedure was repeated before another outstanding outing in Game 2 of the World Series sweep of St. Louis as Schilling led Boston to the title in his first season with the Red Sox after he was acquired in a trade a few days after Thanksgiving.
In both games, blood seeped through his sock.
"I think people will definitely remember that, but I would say three championships is a pretty big deal," said Yankees outfielder Johnny Damon, a member of the 2004 Red Sox. "It was a nice career. The writers will think about it in a few years if he's Hall (of Fame) material. He definitely took advantage of what he was given."
The bloody sock from the World Series is now in the Hall of Fame.
"It was freezing, raining, cold as hell, and the guy just had open surgery on his ankle," Boston designated hitter David Ortiz said. "A lot of people come up to me and ask me, 'Hey, he was bleeding for real?' I'll tell you what, man. He showed me a lot of guts. I had a lot of respect for Curt."
Schilling finished with a 216-146 record and a 3.46 ERA. He is tied for 80th on the career wins list and his 3,116 strikeouts ranks 15th overall. He won more than 20 games three times from 2001 through 2004.
All that may not be enough for him to get to the Hall of Fame.
But there's much more on his resume: an 11-2 postseason record, the best of any pitcher with at least 10 decisions, with a 2.23 ERA in 19 career starts. He also was co-MVP of the 2001 World Series with Randy Johnson while in Arizona.