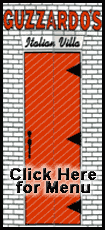 That didn't stop his new teammates from eagerly awaiting Terrell Owens' arrival -- whenever that might occur -- and even getting in a laugh or two.
"I'm really excited about meeting the guy," center Geoff Hangartner said. "I've heard he's a great teammate."
Hangartner, who signed with the Bills on Feb. 28, even got a joke in at Owens' expense, showing there's more than one Bills newcomer with a playful side.
With an obvious wink and a smile, Hangartner complained his free-agent signing has since been overshadowed by Owens, who made a far bigger splash a week later when he signed a one-year, $6.5 million deal.
"I'm pretty angry about it really," Hangartner said, barely able to contain his laughter. "I figured all along I'd be like the big-name free-agent signing."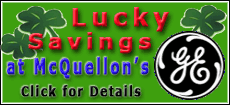 Pausing for effect, Hangartner added: "That's fine. I can see why we've gotten overshadowed. He obviously earned the right to be the lead dog."
Owens' absence was not a big concern for Bills strength and conditioning coach John Allaire.
Stressing that the program is voluntary, Allaire said he was already impressed with the shape Owens was in when the two met shortly before the player signed with the Bills on March 7.
"He's a physical specimen," Allaire said. "He has a very good history of being in shape, ready to go. We're not anticipating anything different this year."
Having reviewed Owens' workout program, Allaire said the two are "on the same page" and there isn't much he needs to address.
Allaire would only say, "we'll see," when asked whether he expects Owens to take part in the 12-week conditioning program.
It's also not clear whether Owens will attend the team's voluntary minicamps set to start in May.
Two weeks ago, coach Dick Jauron noted the 35-year-old Owens' previous history of not taking part in voluntary sessions with his past teams, but hoped the Bills would be an exception.
"My hope is that he's here," Jauron said. "He knows how important it is for us, particularly in his first year with us."
Under NFL rules governing offseason workouts, players are required to attend teams' mandatory minicamps, which the Bills have scheduled for June.
Owens was unavailable for comment. His publicist, Keith Estabrook, said he was not aware of Owens schedule regarding the Bills and referred questions to the team.
One thing certain was how eager Owens' teammates were to see what impact he'll make to a sputtering offense that's ranked among the league's worst over the past six seasons; and whether he can change the fortunes of a team that's missed the playoffs for nine straight years.