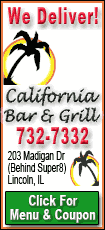 "He's our quarterback. We can't predict the future. He's our quarterback, we want him to be our quarterback, we made that very clear to him and we hope he feels the same way," McDaniels told the NFL Network on Monday, a day before he speaks publicly about the feud for the first time.
McDaniels reiterated that trade talks never reached owner Pat Bowlen's desk, a sign that the issue never got to the serious stage.
"Conversations were had and we've never denied that, but at the same time it's our job to look at every opportunity that we can to see if it's something that could improve our football team, and that's what we were doing," McDaniels said.
Their relationship was strained when McDaniels failed to inform his Pro Bowl quarterback before trying to trade him for Matt Cassel, whom he tutored as New England's offensive coordinator last year. Cutler asked for a trade through his agent after two meetings failed to soothe his hurt feelings.
McDaniels has said he'd rather meet face to face with Cutler again to try to patch their differences before seriously considering dealing the 25-year-old passer who set several franchise records last season.
"I know it's been a very public issue and this is something that I think happens more than people realize. We have a relationship, nobody knows where it stands right now, but it's going to get better," McDaniels said. "It will continue to get better, I believe that. I think it's something that both parties have to work toward a solid resolution. We have a good nucleus of players there that are looking forward to seeing him back at the facility and working with him. It will get to that point at some point in the near future."
Of their strained relationship, McDaniels said: "I absolutely feel that it is not irreparable."