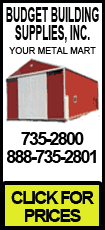 "Looking at the latest test sessions, for sure Brawn GP is the main opponent," Massa said Monday before heading to Australia. "We saw Brawn GP rising from the ashes, running a second faster than everyone else."
Brawn GP, owned by former Honda team principal Ross Brawn, began testing later than most teams but became the biggest surprise on the track. The team seems to have adjusted best to the new changes, which include the reintroduction of slick tires, the addition of the KERS energy system and drastic aerodynamic modifications.
Massa reiterated that he was surprised by the apparent problems of McLaren, which won last year's drivers' title with Lewis Hamilton.
"A lot of people say that the tests are not as important as a race weekend, which is true, but when you are always running behind it shows that you are not doing well," Massa said.
The Brazilian finished one point behind Hamilton last year, losing the title at his home track of Interlagos after Hamilton made a final-turn pass over Toyota's Timo Glock for fifth place.
"Mentally, that was a great lesson for me," Massa said. "It certainly made me stronger."
He said he is satisfied with Ferrari's performance this year and is optimistic.
"The car is competitive, it's quick and it's constant," Massa said. "We were able to make a few race simulations and there were no problems with the car. We are ready to start the championship and I hope we will be as competitive as in the previous years."