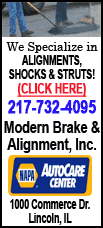 The new twist is aimed at restoring excitement to the event. The race pits the top drivers in NASCAR against each other for one night in an anything-goes format. Some of the races most memorable moments came during the final 10 laps, including the late Dale Earnhardt's "pass in the grass" in 1987.
This year's race will be four segments. A 50-lap opening segment with a mandatory pit stop, two 20-lap segments and the final 10-lap shootout.
The race will be held May 16 at Lowe's Motor Speedway. It will be the 25th running of the event.