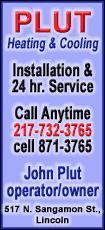 Yankees manager Joe Girardi said Thursday that Sabathia will pitch the season opener at Baltimore on April 6, and will also throw the first regular-season pitch at the new Yankee Stadium 10 days later against Cleveland.
Sabathia agreed to a $161 million, seven-year contract with New York in December after leaving Milwaukee as a free agent.
Girardi is also "toying" with the idea of flip-flopping leadoff hitter Johnny Damon and No. 2 hitter Derek Jeter in the batting order. The manager plans to have Jeter hit first and Damon second on a regular basis during the remaining spring training games.