Sports of all Sorts is an instructional camp for 4-5-year-old children who are interested in learning about various sports, including soccer, basketball, baseball and football. This camp will meet June 15-18 at the Y Activity Center, 719 Wyatt Ave., from 11 a.m. to noon. Register by June 1 to avoid a fee increase.

Join us June 15-18 for YMCA Girls Basketball Camp. Lincoln College women's basketball coach Carol Wilson will instruct participants on dribbling, passing, shooting, defense and other fundamentals of basketball. This camp is for first- through sixth-grade girls and will be at LJHS. Register before June 1 to avoid a fee increase.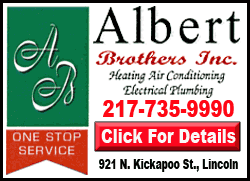 YMCA Softball Clinic is for girls 8-10 years old and will be June 22-25. The YMCA has teamed up with Dana Hudson of Remax Hometown Realty to provide this high-quality clinic. Participants will learn how to become better hitters, field their position, and improve throwing and catching abilities and running the bases. Register before June 8 to avoid a fee increase.
Atlanta Sports Camp is for kids from age 5 to fourth grade who live in Atlanta. This camp will be June 29-July 2 from 11 a.m. to noon. Participants will learn various skills to play soccer, basketball, baseball and football. Register before June 15 to avoid a fee increase.
Summer Art Camp 1 and Atlanta Art Camp will be the week of June 22-25. Summer Art Camp 1 will meet from 9 to 11 a.m. and Atlanta Art Camp will meet from 1 to 3 p.m. Participants will be introduced to storybook art through various picture book illustrators and with hand-on activities using artistic styles such as drawing, painting, collage, assemblage and construction. Register by June 12 to avoid a fee increase.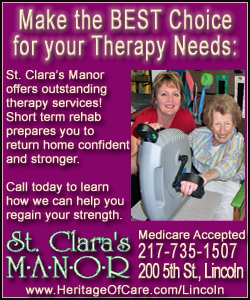 YMCA Golf Clinic, which was scheduled for late June, has been moved to early July. Keep a watch for more information on this program.
The Bike Trails Advisory Council will have its annual Spring Family Ride on May 17. Registration begins at 12:30 p.m. at the YMCA Activity Center on Wyatt Avenue. The ride will begin promptly at 1 p.m. Raffles for prizes will total well over $100. The maximum fee per family will be only $15; individuals pay $5. The proceeds will support bike paths and recreational trails in Logan County.
Just three more days till the BIG EVENT. What event? The YMCA's third annual Cow Chip Bingo. This FREE family event will be May 9 from 12:30 to 3 p.m. This is an event you don't want to miss. There will be of course, Cow Chip Bingo, along with the Christian praise rock band One Day Closer, a 3-in-1 inflatable bouncer, food, games and contests, archery and paintball demonstrations, raffles, and so much more. Also, several local agencies will be in attendance: Lincoln Rural Fire Department, D.A.R.E., the Logan County Sheriff's Department, Humane Society of Logan County and Mayor Keith Snyder. If you haven't done so, stop by the YMCA office to get your $15 Cow Chip Bingo ticket for a chance to win $750.
[Text from file received from Lincoln Area YMCA]