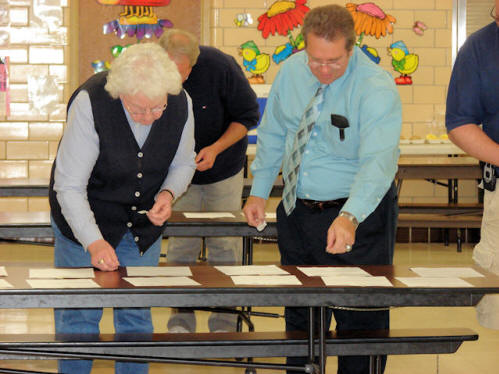 North to south and east to west, community members in Logan County are being asked to don their thinking caps and think of what would be good for their future. The Logan County Development Partnership has been hosting meetings. The process is not to say that these projects would be done, but rather it is to gather ideas that would be listed in the new Logan County Comprehensive Economic Development Strategy.
Last Tuesday evening Atlanta, Hartsburg and San Jose residents brainstormed for their communities. Atlanta Alderwoman Billie J. Cheek and Mayor Fred Finchum (pictured) cast their votes to prioritize projects that would be good for Atlanta.
See story below or click here.
Picture by Jan Youngquist