The show is directed by Christine Cummings, with vocal director Kim Quinn, instrumental music director Dave Swaar, choreographer Brittney McLaughlin, and rehearsal and pit accompanist Julie Kasa.

Cast members and their roles for the production are Kelly Knecht as Dolly Levi; William Grover as Horace Vandergelder; Ryan Brown as Cornelius Hackl; Trevor Arrington as Barnaby Tucker; Katy Reynolds as Irene Malloy; Lorenda Kirby as Minnie Fay; Katy Langdon as Ermengarde; Stephen Oney as Ambrose Kemper; Kia Glenn as Ernestina; Jarrod Grover as Rudolph Reisenweber; Nichole Benz as head waitress Stephanie; Michael Marshall as court clerk, coach driver and paper hanger; Kate Harmon, as first cook; Lauren Stanfield as second cook; Elizabeth Jaegle, as Mrs. Rose; Greg Harmon, as judge; and Victoria Haferkamp as police officer.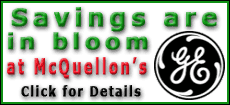 The Harmonia Gardens waiters are singers and dancers Jenny Caruthers, Elizabeth Crowell, Asia Glenn, Katie Gosda, Kathryn Opperman and Ellen Splain.
Polka contestants for the show are Morgan Conrady, Michael Halpin, Andrew Hong and Bethany Last.
Serving as townspeople, Harmonia Gardens customers and the parade ensemble are Libby Evans, Chad Moore, Kaycee Richert, Dalton Schroth, Tara Shane, Darvez Stancle and Erika Warner.
"Hello, Dolly!" was first produced on Broadway in 1964, winning 10 Tony Awards, including the award for best musical. The 10 Tonys won remained a record for 37 years. During its original run, the show became the longest-running musical on Broadway at the time with 2,844 performances.
Originally, the part of Dolly Levi was written for Ethel Merman, but she turned it down. After considering others for the role, original producer David Merrick chose Carol Channing to portray Dolly Levi, a role for which she won a Tony Award for best actress in a musical. After Channing left the show, Merrick kept it playing to large crowds by casting big-name stars in the title role, including Ginger Rogers, Martha Raye, Betty Grable, Pearl Bailey (in an all-African-American version with Cab Calloway), Dorothy Lamour, Phyllis Diller and Merman, for whom the part of Dolly was originally written.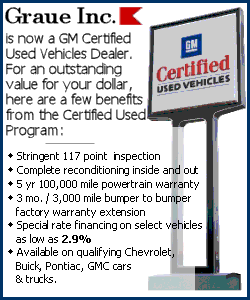 The show has had three Broadway revivals. It was made into a film in 1969, starring Barbra Streisand and Walter Matthau, and was nominated for seven Academy Awards.
The show was originally called "Dolly, a Damned Exasperating Woman" until Merrick heard a recording of the song "Hello, Dolly!" by Louis Armstrong and immediately re-titled the show with that name. In 1964, the recording of the song "Hello, Dolly!" by the then-63-year-old Armstrong hit No. 1 on the pop music chart, making him the oldest person ever to have a No. 1 song. In the process, Armstrong knocked the Beatles from the top spot, a position they previously held with three different songs for 14 consecutive weeks.
Tickets for the LCHS production may be purchased at the door and cost $8 for adults and $6 for senior citizens, students and children.
Lincoln Community High School is located at 1000 Primm Road in Lincoln.
For more information, call 217-732-4131, ext. 515.
[Text from LCHS news release]