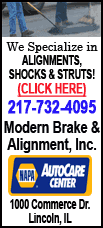 The U.S. bank unloaded more than 13.5 billion shares, or a nearly 6 percent stake, in China Construction, the Chinese company said in a statement to the Hong Kong stock exchange late Wednesday.
Buyers included China Life Insurance and its affiliates, as well as an unidentified foreign fund and BOCI Asia, an investment banking arm of the Bank of China. China Construction is the country's second-biggest lender.
The Charlotte, N.C.-based bank was widely expected to sell some of its stake after a lockup period expired this month and the U.S. government's "stress tests" showed the bank was the country's most undercapitalized -- needing almost $34 billion more.
The sale still leaves Bank of America with about 11 percent of CCB's shares.
"It's a normal market behavior. CCB thinks it's understandable," CCB said in a statement on the company's Web site.
The stake was valued as at $4.2 Hong Kong dollars per share. CCB's stock lost 1.9 percent HK$4.7 in Hong Kong trade Thursday.