CLASSIFIED ADS
---
PUBLISHER'S NOTICE
Federal and state laws prohibit employment advertisements that express a discriminatory preference on the basis of race, age, sex, color, national origin, religion, handicap, or marital status.
Lincoln Daily News will not knowingly accept advertising for employment which is in violation of these laws. Our readers are informed that employment offerings advertised are available on an equal opportunity basis.
---

RN/LPN
C.N.A.
2-10 shift, Full or Part Time
Come make a difference!
Full Time benefits, shift differential,
excellent working environment.
Stop by to complete an application.
1120 N. Topper Dr., Mt. Pulaski. 217-792-3218

Send a link to a friend
---
Home Care of Central Illinois at the Logan County Department of Public Health is Expanding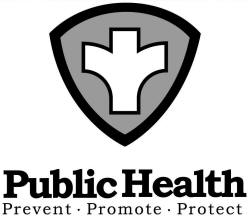 LCDPH is accepting applications for full and part-time Registered Nurses to serve as Home Health Nurses. These positions require at least two years of recent nursing experience. Familiarity with Outcome Based Quality Improvement (OBQI) and OASIS Diagnosis Reporting preferred. Candidates must be able to work independently and have excellent communication skills.
Benefits include paid vacation, sick time and 13 holidays. Candidates must be dependable, enthusiastic and have a valid driverís license and reliable transportation. Work hours are between 8:00 am and 4:30 pm, Monday through Friday. This position has a rotating weekend on-call requirement.
For more information contact the Logan County Health Department at 217/735-2317. To apply, complete an application at the Logan County Department of Public Health, 109 Third Street, Lincoln, Illinois 62656 or you may fax or e-mail your resume and cover letter to 217/732-6943 or info@lcdph.org. Logan County Health Department is an Equal Opportunity Employer.


Send a link to a friend
---
$150 Million Global Company:
seeking ambitious people looking to earn extra income. Expanding in Illinois.
Serious Inquiries Only.

Send a link to a friend
---
Help Wanted!
Customer Service Representative
Farmers Insurance Agency, Lincoln, IL.
35 hours per week
: Must be able to provide
general administrative
support.
: Must be proficient with
computers
: Must enjoy dealing with the
public
: Must be able to work
independently
Interested candidates contact Robin at: 309-263-0099

Send a link to a friend
---
Making a Difference at
The Christian Village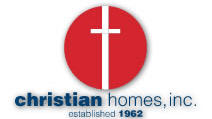 We are seeking enthusiastic, energetic, and outstanding management professionals to provide compassionate care to our residents.
Consider joining us as a:

RN or LPN
Sign on Bonus: $2,000.00
Previous LTC experience preferred.
Send resumes or apply in person at:
THE CHRISTIAN VILLAGE
1507 Seventh St.
Lincoln, IL 62656
Fax: 217-732-8686
Email: careers@christianhomes.org
www.christianhomes.org
Another Quality Christian Homes
Senior Care Community
EOE M/F/D/V

Send a link to a friend
---
Driver Trainees Needed: Learn to drive for Werner Enterprises. CDL training. Earn $800+/week! NO EXPERIENCE REQUIRED. 1-800-272-7364. Werner Enterprises is an Equal Opportunity Employer.

Send a link to a friend
---
Are you underemployed? Thinking about a new career? Here's your chance to make a change! MWCI, an area leader in machining, welding and tube bending, is seeking highly motivated individuals for second and third shift positions. Openings currently exist for:
Experience preferred, but we are willing to train the right people. In addition to our attractive benefit plan, we offer a competitive hourly rate. Qualified applicants apply at: MWCI, 70 Commerce Dr., Morton, IL or e-mail opportunities1@mortonwelding.com.

Send a link to a friend
---