Benchmark crude for June delivery was down $1.06 to $56.96 a barrel by midday in Europe, in electronic trading on the New York Mercantile Exchange. On Wednesday, the contract fell 83 cents to settle at $58.02.
In London, Brent prices fell 74 cents to $56.60 a barrel on the ICE Futures exchange.
The Paris-based International Energy Agency said it expects global oil consumption to fall by 3 percent in 2009 to 83.2 million barrels a day this year, or 2.6 million barrels a day less than in 2008.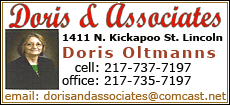 It was the ninth consecutive monthly cut that the IEA has made to its oil demand forecast. In its previous report, the IEA said it saw a 2.8 percent demand drop this year.
Coming after a 0.3 percent fall in crude consumption in 2008, this will be the first time oil demand has fallen for two consecutive years since 1982-1983.
Prices have jumped from near $50 a barrel earlier this month -- and rose above $60 earlier this week -- on hopes that the worst of the recession is over the U.S. economy, the world's biggest oil consumer.
But figures showed that U.S. retail sales unexpectedly fell in April, and department story Macy's Inc. said its loss in the first-quarter widened from a year ago. The American housing market also continues to struggle. RealtyTrac data said Wednesday that April's foreclosures were up 32 percent from a year ago, and up slightly from March.
Higher crude prices are raising gasoline prices as well, which could help snuff out any nascent recovery in demand.
"We shouldn't expect the U.S. consumer to be as strong as they've been over the last few years," said Ben Westmore, an energy analyst with National Australia Bank in Melbourne.