Now, I know that won't be as well-received as Michael Jordan's fax announcing his return to the NBA, but I certainly hope you enjoy the coverage of the Lincoln Railers here at Lincoln Daily News. There are some different things in store this year, but that is for down the road. As for now, it's the Monday before Thanksgiving and, as sure as "die Kuh sagt moo," that means it's time for Lincoln Railer basketball.
The pain is gone from that last game against eventual state champion Champaign Centennial, but the memory is not. I can still hear Lincoln head coach Neil Alexander, disappointment drenching his post-game comments, saying that he thought that game was for the state championship. He felt the winner would take home the big trophy. He was right, as the Chargers walked out of Peoria as the state's best in Class 3A.
But what about the Railers? How would they bounce back?

Let's see -- here is a team coming off a season where they finished with the sixth-most wins in a season in school history but lost five seniors, who all played key roles on the sectional final team. Those who now call themselves alumni of LCHS not only walked out with a diploma, but took almost half the scoring and free throws made, as well as 40 percent of 3s. Most teams would be content to figure a rebuilding year was in the offing.

Most teams does not include the Lincoln Railers, at least not this version.

Coach Alexander enters his 20th year at Lincoln with 588 wins overall, 429 of those for the Red and Green. Sometime in early 2010, or maybe late this year if the Railers can get through the championship game at the Collinsville Holiday Tournament undefeated, Alexander will pick up win No. 12 of the season and the 600th in his Hall of Fame career. If you ask the coach about it, he will start telling you about... the players. For him, it's always about the players.
So, what will Railer fans see, starting tonight against Cahokia in the opening game of the 2009-2010 season?

Most experts will tell you Lincoln will win games based on the performance of the key three, but how far they go in the season will depend on the entire roster. Leading the way is 6-foot-5 senior Ben Brackney. Brackney, who signed with Division I Bucknell University, will have to return to scoring over double figures. The forward averaged 9.8 points per game last year, down from 11 in his sophomore season. He comes into the season 17th on the all-time list of 3s made (94) and is an 81 percent free-throw shooter. With the departure of inside presence Kyle Young, Brackney may need to find more points in the paint.

When you talk 3s, on this squad you have to look to Jordan Nelson. Nelson, the 6-foot junior, is already eighth on the all-time list with 127 and is poised to make a run at the career total of current assistant coach Gregg Alexander (281). After setting the freshman scoring record the year prior, Nelson dazzled in his sophomore season, averaging almost 13 points a game while knocking down 80 from long range. Like Brackney, there is certainly a comfort level with Nelson at the free-throw line, as he enters the season as a career 88 percent free-throw shooter. Brackney and Nelson form a potentially explosive one-two combo. It will be hard for a team to put the clamps on both in the same game.

However, while teams focus their defense on Brackney and Nelson, let's not forget about junior Nathaniel Smith. The 6-foot-3 Smith brings both an inside and outside game to the Railers and will be looked to for an increase in his six points per game from last year. Smith can shoot from outside, but, like Brackney, may be called on at times to move inside and play a more physical role. He also gives the Railers a third player who connects on over 80 percent of career free throws, at 87 percent.

So, again, a lot of folks will tell you that how those three go, so will go the Railers. However, Railer fans know that it is about teamwork, and the others on the roster will have to contribute or it could be a long season on Primm Road.

The next two experienced Railers who return are Cameron Turner (18 games) and Brant Coyne (14 games). Both will be asked to step into roles of outside shooter and inside presence. Turner, a 6-foot-2 senior, and Coyne, a 6-foot-5 junior, have been waiting their turn, and it is now time to step into the spotlight for the Railers. Turner is a very streaky shooter who can provide some instant offense, while Coyne will be looking to step into the shoes of Young. The performance of these two may prove as important, if not more, than the three previously mentioned Railers.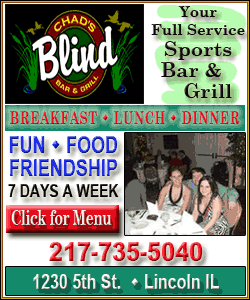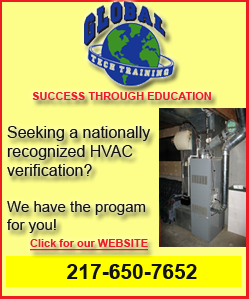 Others returning to the varsity level and expected to get more court time than last year are 5-foot-11 sophomore Austin Kirby (seven games), 6-foot-1 junior Brandon Miller (seven games) and 5-foot-11 sophomore Jordan Gesner (six games).

Newcomers to the roster include seniors 6-foot-0 Hayden Cosby, 6-foot-3 Reuben Bowlby and 6-foot-6 Steven Green, and sophomores 6-foot-4 Christian Van Hook, 5-foot-4 Jake Olson, 6-foot-1 Matt Hays and 5-foot-10 Andy Krusz.
We'll start to find out tonight as this four-month ride leaves the station just how far down the track this Railer train will go. We are certain that the trek will be interesting at the least.
As mentioned earlier, the first stop is at 7:30 against Cahokia.
Looking ahead through the Thanksgiving tournament, should Railer fans be disappointed if Lincoln does not win the title? Not at all. Many discussions and message boards debate that this may be, team for team, and for traditional high school basketball, one of the top tournaments around. Defending state champion Champaign Centennial, Belleville Althoff and Lincoln combined to go 85-14 last year. In fact, three of Lincoln's losses came to those teams. Add in newcomers Cahokia and Rochester, along with longtime visitor Danville, and there are many scenarios that could play out by end of the final game on Saturday night.

First things first, it's the Railers taking on Cahokia tonight. Of course, you can read about it tomorrow here at Lincoln Daily News.

Before the season gets going, I'd like to add a couple of personal notes. First, last season was not easy for me. My dad's passing away on the next-to-the-last day of 2008 was difficult. However, I didn't know then what was in store, as my wife had a brain tumor removed just three weeks later. The kind words, support and genuine concern from those I broadcast with and around, as well as coach Alexander and the Railer family, the families of the players, and fans in general made me feel so proud to be associated with you, the Railer Nation. It will always mean a lot to me.

Secondly, a sad note. When I started doing the games on the radio, beginning with the 2001-02 season, there was always a familiar face near our broadcast position. Stu Wyneken was always there, taping the games. Stu would always plug in to listen to the broadcast, and occasionally, we would get a chuckle out of him. Luckily, when technical issues would arise, he was always a good source of what to do to "get back on the air." Stu lost his brave battle with cancer on Friday night. All of our thoughts and prayers go out to his wife, Kim, as well as his family and friends. He always had a smile on his face. Hopefully, you have a memory or two of Stu that will put a smile on your face.
[Special report by JEFF BENJAMIN]