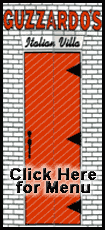 After Cahokia's Javion Spencer scored the first points of the season, the Railers ran off seven in a row, starting with a 3 from Jordan Nelson. A basket from Coyne, a new starter this season, was followed by Brackney's first two of the night to give Lincoln a 7-2 lead. Early on, however, the Railer defense could not keep Cahokia from getting back into the contest. The Comanches ran off eight in a row to take a 10-7 lead that would be their biggest of the night. A 10-1 run by the Railers ended the first quarter, including a Reuben Bowlby 3 from the left wing as the first-quarter buzzer sounded.

The Railers continued the run by starting the second quarter with a 12-5 run that gave Lincoln (1-0) a 29-16 lead. The run included six points from Brackney, four from Bowlby, and a lay-in from Coyne. Once again, too many easy baskets from both the paint and the perimeter and Cahokia was able to cut the game to five at 31-26. Little did they know that would be as close as they would get the rest of the contest. The last of Brackney's 13 first-half points gave the Railers a seven-point lead of 33-26 at the half.
The Railers were 12 of 29 in the first half, including 3 for 15 from 3-point range, a point that did not escape head coach Neil Alexander. "We took too many quick shots in the first half," Alexander said. "We were settling for shots and not working the offense." Alexander also mentioned that Cahokia was able to get too many easy shots in the lane, on spin moves, with no defensive help. "They're a good team. You can't make it easy for them," he said.

Cahokia came out of the locker room hoping to cut the lead even more, but, instead, they were met with a barrage of Lincoln 3s and defense. The Railers' first three baskets were long range from Cameron Turner, Brackney and Nelson. With four more points scored around a Cahokia basket, coach Darian Nash was forced to call a timeout to stop the run with Lincoln up 46-28. As had happened in the first half, the Railers seemed to let down on their intensity, as a 9-2 run brought the Comanches back to within 11 at 48-37.
With Brackney carrying the load for much of the first half, Nelson stepped up to score eight of Lincoln's next 10 points to push the lead back to 18, at 58-40 early in the fourth quarter. As it turned out, this was the time Cahokia was knocked down and did not get back up.

A 12-5 run midway through the final quarter gave the Railers their biggest lead of the night at 70-45. A couple of traded baskets made the final score 74-50. Lincoln's shot selection was better in the second half, going 18 of 30 (60 percent) while holding Cahokia (0-1) to just 9 of 26.

"It was good to get a game in. It's easy to get stale playing against yourselves," Alexander said. "There are certainly some things to work on, and we only have tomorrow to work on things before Danville on Wednesday night."

Along with the 22 from Brackney and Nelson, and Brant Coyne's 10, Bowlby added nine, Nathaniel Smith chipped in with six, Cameron Turner had a 3, while Steven Green came off the bench to score a basket late.

Coming into the game, most felt the trio of Brackney, Nelson and Smith would be the keys to this team (each one played over 30 minutes). On this night, we may have gotten a glimpse at what players like Coyne and Bowlby can offer this team. "I don't think they (Coyne and Bowlby) missed a shot all night. They were 7 for 7 with 19 points total. We'll take that every night from our post players," Alexander said.

Smith added six points, five rebounds and three assists. As the season progresses, he will be asked to do more as teams focus more on Brackney and Nelson.

So, game one is in the books. Lincoln will be in action again on Wednesday night at 7:30 against Danville. The Railers hold a 6-3 advantage over the Vikings over the last nine seasons but have split the last six, with Lincoln winning 63-52 last season. As always, you can read about it after the game here at www.lincolndailynews.com.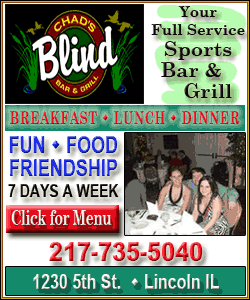 In other opening round games, Belleville Althoff's maiden voyage in the tournament was a record setter. The Crusaders set the record for most points in a game (106) and largest margin of victory (62) with a 106-44 victory over Rochester. Champaign Centennial began defense of their 3A state title with a 91-75 win at Danville. Cahokia and Althoff will play at Cahokia Wednesday night while Rochester will take on Centennial.
___
Lincoln (74)
Brackney 9-21 2-2 22, Nelson 9-16 0-0 22, Coyne 5-5 0-0 10, Bowlby 2-2 4-4 9, Smith 3-8 0-0 6, Turner 1-4 0-0 3, Green 1-1 0-0 2, Kirby 0-0 0-0 0, Cosby 0-2 0-0 0. Team 30-59 6-6 74.
3-point FG 8-27 (Nelson 4-10, Brackney 2-7, Bowlby 1-1, Turner 1-4, Cosby 0-2, Smith 0-3), rebounds 28 (Brackney 10), assists 12 (Nelson 4), steals 13 (Brackney 4), turnovers 10.
Cahokia (50)
Spencer 18, Norris 18, Broaden 6, Ivy 4, Beckley 2, Hunt 2. Team 20-48 4-9 50.
3-point FG 6-23, rebounds 30, assists 6, steals 5, turnovers 19.

End of first quarter: Lincoln 17, Cahokia 11
Halftime: Lincoln 33, Cahokia 26
End of third quarter: Lincoln 52, Cahokia 39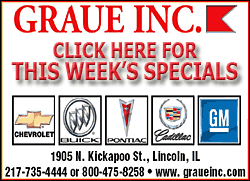 Other notes:

Jordan Nelson (131) is now just one behind David Pickering (132) for seventh on the career 3s made list. He is also just three behind Josh Komnick (134) and sixth place.


Ben Brackney set and Jordan Nelson tied a career high by making nine field goals in the game. Nelson tied the mark he set at last year's Collinsville tournament against Riverview Gardens. Brackney's previous high was eight against SHG back in January 2008.


Lincoln's 74-50 was the first 24-point margin in the tournament history. (A reminder -- all tournament references begin with the 1999 format and forward.)
[Special report by JEFF BENJAMIN]