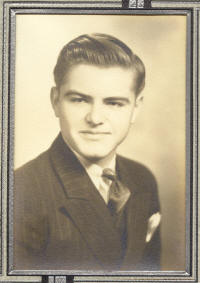 Robert Guy Sr.

Send a link to a friend
[November 28, 2009] Robert W. Guy Sr., 87, of Lincoln, died Thursday, Nov. 26, 2009, at 11:05 a.m. at Memorial Medical Center in Springfield.
His funeral will be at 1 p.m. Monday at Fricke-Calvert-Schrader Funeral Home in Lincoln, with the Rev. Dayle Badman officiating. Visitation will be from 11 a.m. to 1 p.m. at the funeral home.
Burial will be in Harmony Cemetery, Beason. Military rites will be conducted by American Legion Post 263 of Lincoln.
Mr. Guy was a retired railroad dispatcher.
He served in the U.S. Army during World War II and was a Pearl Harbor survivor.
He was born Nov. 14, 1922, in Lincoln to Robert Earl and Maude Ellen Sullivan Guy. He married Ruth Jones on Dec. 14, 1942, in Lincoln.
He is survived by his wife, of Lincoln; two daughters, Luana "Sue" Rademaker of Pekin and Joanne Payne of Lincoln; two sons, Robert W. Jr. (and Lynda) Guy of Lincoln and Thomas J. Guy of Lincoln; one sister, Anna L. (and Richard) Schierer of Metamora; his grandchildren, Robert E. Rademaker, Nancy and Chad Barnes, Jeff and Donna Rademaker, Scott and Amy Neece, Robert W. III and Cindy Guy, Jason and Tony Guy, Mike and Beth Rohlfs, and Tim Guy; and 13 great-grandchildren.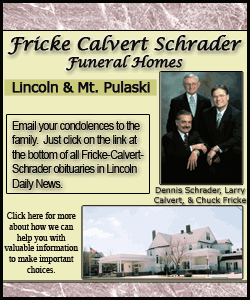 He was a member of Beason United Methodist Church, American Legion Post 263, Beason Grade School board and Beason Boy Scouts. He was a volunteer for The Oasis and Red Cross.
Memorials may be made to American Legion Post 263 or the Beason Fire Department.