Tuesday night's scene was just as Pollin would have liked it, right down to the Wizards' 108-107 victory, which came hours after he died at the age of 85.
The only thing missing was Pollin himself. No longer will he be making the rounds in the locker room to congratulate the players he treated like sons.
"After wins, knowing you won't hear that voice saying 'Good job, men,' and 'I believe in you,'" forward Antawn Jamison said. "It's going to be tough."
Pollin was the NBA's patriarch, an old-school owner who won a championship in 1978 and later had the mettle to stand up to Michael Jordan. He introduced luxury boxes and the large replay screen to big-time professional sports. He used to have 3-point shooting contests with Hall of Fame center Wes Unseld.
"I just lost a real, real good friend," said Unseld, star of the 1978 title team who later became the team's coach and then general manager. "And I think it's more than any of you will understand or I could even explain. It's just going to be a big void in sports in this community."
A moment of silence was held before Tuesday's game, and the Wizards played with saddened hearts. They had learned of Pollin's death late in the afternoon. No details were disclosed, but he suffered for years from progressive supranuclear palsy, a rare brain disorder that impairs movement and balance.
"The NBA family has lost its most revered member, whose stewardship of the Wizards franchise, together with his wife Irene, has been a study in unparalleled dedication to the city of Washington," NBA commissioner David Stern said. "During his illness he fought with a determination and valor that will remain an inspiration to all."
With Pollin's death, a group led by longtime AOL executive Ted Leonsis is poised to take ownership of a Washington-area sports empire that began when Pollin purchased the Baltimore Bullets in 1964.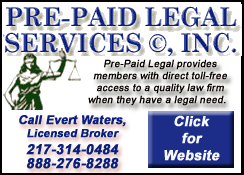 Leonsis previously bought two of Pollin's teams -- the NHL's Capitals in 1999 and the WNBA's Mystics in 2005 -- and secured the right of first refusal to buy the rest of Pollin's Washington Sports and Entertainment holdings -- including the Wizards, Verizon Center and Washington-Baltimore TicketMaster -- when Pollin retired or died.
"We are committed to continuing his tradition of building exciting, championship-caliber teams," Leonsis said in a statement.
In the changing world of professional sports, Pollin stood out for decades as an owner who tried to run his teams like a family business. He bemoaned the runaway salaries of free agency and said it would have been difficult for him to keep the Wizards if it weren't for the NBA's salary cap.
A builder by trade, Pollin also constructed the Verizon Center's predecessor, originally known as the Capital Centre, in the Washington suburbs in 1973. He renamed his NBA team in 1997 because of the violent connotation of the word "Bullets," particularly in a city associated with crime.
Pollin maintained he would not sell the franchise until it won another championship -- repeating that vow from his wheelchair as he was inducted into the George Washington University Sports Executives Hall of Fame in March.
"I've contracted a very rare disease, but it's not going to keep me from wining a championship," Pollin said. "Until then I'm not going to quit, and I'm going to do whatever I can to win a championship for this town, for me, and for the fans."
While he remained mentally sharp, his brain disease forced him to give up his active lifestyle and rely on a cart to ride the halls of the Verizon Center. He and his wife, Irene, established a $1 million research fund in 2008 at the Society for Progressive Supranuclear Palsy in hopes of finding a cure.
Pollin was critical of modern-day player misbehavior and wouldn't hesitate to trade a star who got in trouble off the court. At his insistence, the final labor agreement after the 1998-99 lockout included stricter rules concerning player conduct.
"You may or may not want to be role models, but you are role models," Pollin told his players after the labor talks ended. "If you don't want to be role models, you should get out of this business and go do something else."
Pollin's ultimate coup -- getting Jordan back into the NBA -- was a plan that didn't pan out. Jordan, in a deal brokered by Leonsis, bought a minority stake in the Wizards in 2000 and was given the title of president of basketball operations.
The sport's biggest name spent 3 1/2 seasons in Washington, the last two on the court after deciding to come out of retirement as a player, but his domineering personality overwhelmed the organization and made losing even more miserable. He expected to return to his front-office job and repurchase his ownership share after playing his final game, but Pollin parted ways with No. 23 during a stormy 20-minute meeting in May 2003.