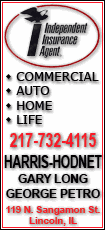 The Packers can't count on Kampman anymore, but Jones still will.
Jones credits Kampman for the improvement he has made since coming to Green Bay as a seventh-round pick out of Colorado. And while players sometimes fade into the background after sustaining season-ending injuries, Jones hopes that isn't the case with his mentor.
"Aaron's so good, man," Jones said Tuesday. "He's really the description of a 'vet,' a veteran. He knows so much, he's helped me so much. Just watching me, giving me little technique corrections, everything. ... I really hope he stays around."
Jones is one of several lesser-known Packers players who will have to take on more significant roles in the wake of Sunday's season-ending knee injuries to Kampman and cornerback Al Harris, two cornerstones of Green Bay's defense.
With a Thanksgiving Day game looming in Detroit, the Packers barely have time to draw up Plan B -- and certainly have no time to sulk.
If backups such as Jones and cornerback Tramon Williams don't take up the slack, the Packers (6-4) might miss the playoffs.
"You have to challenge the guys that are stepping in," defensive coordinator Dom Capers said. "They have a responsibility. If you're out there on the field, you've got a responsibility to the rest of the guys."
The Packers got more unsettling injury news Tuesday when center Scott Wells was unable to practice because of a knee injury. If Wells can't play Thursday, the Packers will start Evan Dietrich-Smith, a rookie undrafted free agent out of Idaho State.
But the biggest concerns are on defense, where Williams says he's ready to step in for Harris.
Williams has impressed coaches since arriving as a practice squad player in 2006, rising up the depth chart to become a solid No. 3 cornerback and potential starter. When Harris sat out four games with a spleen injury last year, Williams had interceptions in three straight games.
And Williams has played plenty this season, as the pass-happy nature of the NFL means the Packers usually have more than two cornerbacks on the field.
"I don't feel that I have to step in and work some kind of miracle," Williams said. "I just feel that I can step in and just let the game come to me."
It's the guys behind Williams who are cause for concern.
Jarrett Bush and rookie Brandon Underwood could prove to be vulnerable in coverage, something Capers might have to consider in drawing up game plans. The Packers are at their best when they're sending blitzers from all over the field, and Capers hopes to keep it up.